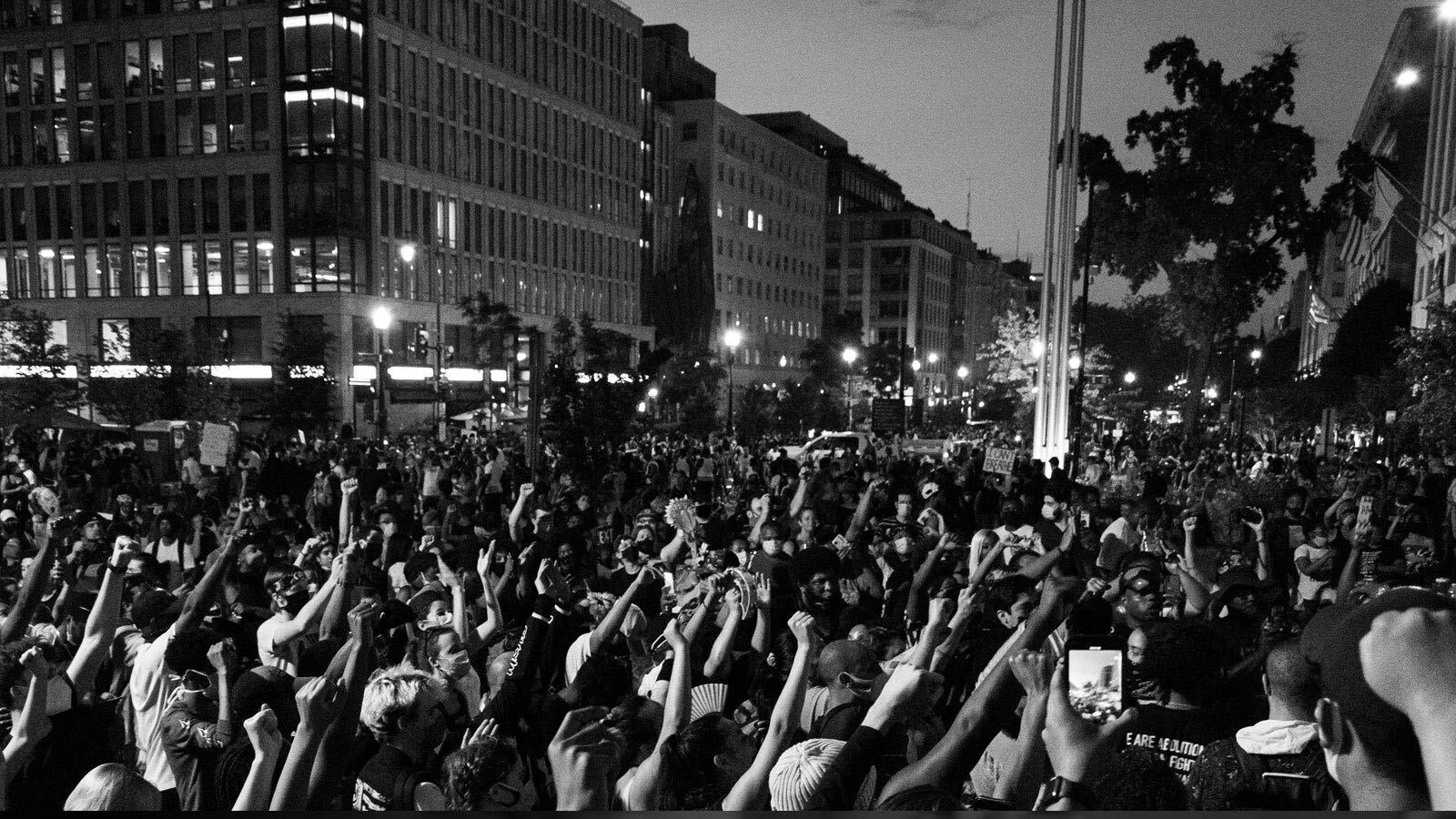 June 29, 2023
CONTACT: press@M4BL.org
Movement for Black Lives Statement on the Supreme Court's Decision to End Affirmative Action in College Admissions
After the Supreme Court scrapped decades of precedent, and ruled to overturn affirmative action in Students for Fair Admissions, Inc. v. President and Fellows of Harvard College, and Students for Fair Admissions, Inc. v. University of North Carolina, the Movement for Black Lives issued the following statement:
WASHINGTON D.C. – Today, we witnessed yet another devastating blow in a coordinated attack against this nations' most impacted communities. Affirmative action policies were designed as a critical intervention to address structural and systemic racism and discrimination by developing more civil rights protections in our society. Institutions of higher education were blatantly discriminating against Black people, and these policies were put in place to respond to generations of discrimination and harm. They were never intended to be a panacea. Over time, and after facing numerous legal and political challenges, affirmative action became a tool for fostering diversity, rather than addressing systemic harms, weakening their impact.
Despite this, we believe every tool in the toolbox is necessary to dismantle anti-Black racism that persists within and across institutions throughout the country. Today's Supreme Court decision takes the country backward. There is no such thing as a 'colorblind' policy. We need policies that address past and ongoing wrongs against Black people – wrongs perpetrated by institutions across the board. "Colorblind" policies only lock in the status quo – a status quo that automatically benefits whiteness and disadvantages everything and everyone else.
Because of the Court's decision, Black students will lose access to the educational and economic opportunities they deserve, while their white peers are nearly assured admissions as legacy applicants. When the University of California ended affirmative action admissions at its schools in 1996, not only did enrollment for Black and Latino students drop by 40 percent the following year, but they were less likely to get their degree, attend graduate school, and even earned less money throughout their careers. Similarly, when Michigan banned affirmative action at its state public universities in 2006, Black enrollment at the University of Michigan dropped from 7 percent then, to just 4 percent now.
It is also egregious that race-conscious admissions are now viewed as categorically and legally unnecessary for academic institutions, but will remain in place for military academies. With this arbitrary exemption the Court has made it abundantly clear that they view Black people as fit for military service and upholding the United States' military interests, but not worthy of civil rights protections in higher education or other institutions.
History continues to remind us that ignoring race and in this case, preventing the consideration of race, will not end racism. Despite the fact that Asian Americans were the face of this legal challenge, we know that dismantling race-conscious policies in admission will not ultimately serve AAPI students. Any strategies that pit people of color against each other, without addressing historical harms, only affirm white supremacy. The impact of this decision will extend beyond the realm of education to the private sector, government contracting, and other places where the weight of the Court mitigated the impact of discriminatory policies. The Court's majority opinion uses the 14th amendment to further entrench racial discrimination. This should worry all of us who care about racial justice and Black liberation.
The Court's ruling underscores the importance of implementing our Vision for Black Lives in order to mitigate the harms caused by white supremacy in this country. We demand reparations for the systemic denial of access to high quality educational opportunities through the offering of complete open access for all to free public university, college and technical education programs (including technology, trade and agricultural), as well as full-fledged funding for lifelong learning programs that support communities and families. We also seek the forgiveness of all federal student loans, and the total coverage of all housing and living costs associated with higher education. These policies should apply to everyone, and focus on outreach to communities historically denied access to education, including undocumented, incarcerated and formerly incarcerated people.
###
The Movement for Black Lives is a national network of more than 150 leaders and organizations creating a broad political home for Black people to learn, organize and take action. M4BL includes activists, organizers, academics, lawyers, educators, health workers, artists and more, all unified in a radical vision for Black liberation and working for equity, justice and healing.