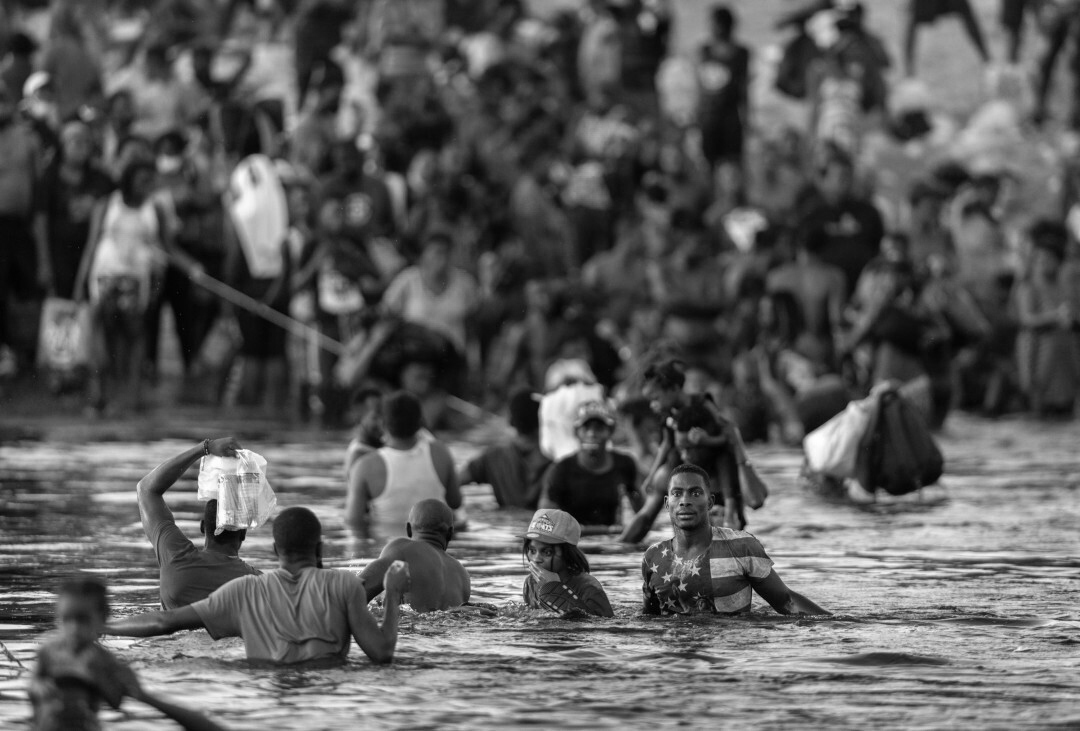 STATEMENTS
The Movement for Black Lives Condemns the Biden Administration's Brutal Expulsion of Haitian Migrants
In response to the Biden Administration's violent deportations and heinous treatment of Haitian migrants, and horrific reports of the use of whips on Haitians at Del Rio, the Movement for Black Lives, issued the following statement:
"The Movement for Black Lives condemns the Biden Administration's heinous expulsion of Haitian migrants searching for a better life and affirms their basic human right to safety and security.
The Biden Administration's decision to force vulnerable Haitians to return to a place impacted by overlapping crises, political turmoil, and the COVID-19 pandemic– hardships exacerbated by French and American imperialistic policies towards Haiti – — is exceptionally inhumane and represents a failure to depart from the archaic policies of his predecessor.
The Haitian people have demonstrated immense resilience in the face of many obstacles to their progress such as being forced to pay "restitution" to France, their colonizers and enslavers, after the revolution. They also faced a twenty year U.S. occupation (1915-1934), and decades of U.S. economic and political interference and U.S.-backed Duvalier dictatorships. Exploitation has left the country vulnerable to natural disasters, which have compounded the suffering, poverty and death that Haitians have endured. On the heels of the assassination of President Jovenel Moïse, in July, and both an earthquake and tropical storm in August that killed over 2,000 people, many have fled for their lives risking the trek through South and Central America in the hopes of seeking asylum in the United States – only to be treated with callous cruelty at the U.S border.
This spectacle of anti-Black violence is inexcusable, reminiscent of days of chattel slavery and the era of colonization, where Black people were corralled and contained, tortured, exploited, and abandoned. There are no circumstances under which it is in any way acceptable to whip human beings, and the common bond of law enforcement that continues to exist between Jim Crow era slave catchers and modern-day border patrol agents must cease to exist.
When we say Black lives matter, we mean all Black lives. The thousands of Haitians along with other Black migrants seeking asylum for their families in the U.S. deserve safety, dignity, and a fair process. There is no excuse for a president who professes a commitment to combating racism to allow this catastrophe to continue to unfold before our eyes.
The 13,000 people, hungry, hot, dehydrated and desperate are clinging to life on the U.S. southern border, treated like non-humans undeserving of the most basic human compassion. Is the legacy of this administration going to echo the cruelty of the last, or will it take action to uphold the basic tenets of democracy?
We demand the Biden administration immediately:
Halt all Deportations and End the Use of Title 42 at the Border and at All Ports of Entry
Enact Wide-Scale Humanitarian Parole for Haitians
Defund and Divest from DHS, ICE, and CBP
Invest in Humane, Holistic Immigration
Sign onto our Vision for Black Lives
For centuries, the United States has upheld anti-Black, white supremacist policies that not only disregard the value of Black lives, but brutalize Black, brown, indigenous and Latinx individuals through violence and exclusion at the border, medical abuses while in detention, overcriminalization, mass detention, and deportation. We have to ask in a country with a long history of beating, burning and brutalizing Black people, how is this any different?
Our Vision for Black Lives includes the following demands to end the war on Black migrants:
Elimination of restrictions on entry to the United States that disproportionately target and exclude Black migrants.
An immediate end to all detention, deportations, Immigration and Custom Enforcement (ICE) raids, roving Border Patrols, and private and public immigration detentions centers.
Repeal of the 1996 crime and immigration bills.
Divestment from immigration enforcement institutions, corporations and border militarization apparatus, including Customs and Border Patrol (CBP) and the Department of Homeland Security (DHS).
Mandatory, free, and accessible legal representation for migrants in immigration court, including language interpretation and disability accommodations.
End the criminalization, surveillance, structural exclusion, demonization and deportation of Black migrants, particularly migrants who are undocumented, Muslim, trans, nonbinary, LGBQ+, disabled, people in the sex trade, people living with HIV, people who have criminal convictions, asylum seekers, refugees, low and no-income people, youth, DACA-mented and under-documented people."
This is a humanitarian crisis, rife with violations of domestic and international law. If this administration intends to mold a different legacy that departs from its fascist predecessor, we join our friends and family in organizations like the Haitian Bridge Alliance, HERF, BAJI, the Black Collective and UndocuBlack in demanding an end to expulsion flights forcing Haitian migrants back into the situation they have fled and immediately grant humanitarian parole to the Black asylum seekers."
###
About the Movement for Black Lives
The Movement for Black Lives is a national network of more than 150 leaders and organizations creating a broad political home for Black people to learn, organize and take action. M4BL includes activists, organizers, academics, lawyers, educators, health workers, artists and more, all unified in a radical vision for Black liberation and working for equity, justice and healing.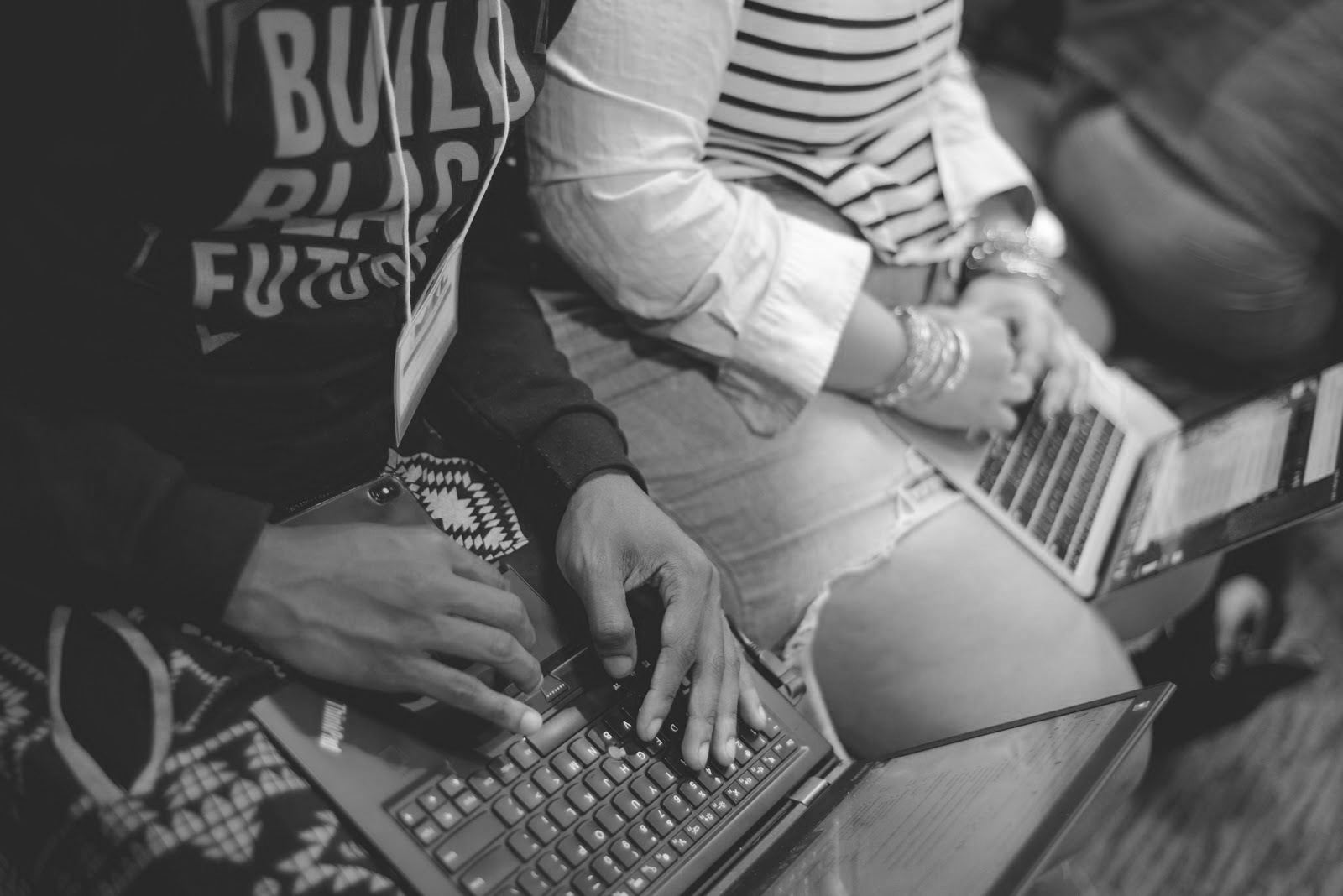 DONATE
If you are called to join us, have an opportunity for aligned funding streams, or wish to make a personal gift, please contact development@m4bl.org to connect.

The Movement for Black Lives is a fiscally sponsored 501c3 at The Common Counsel Foundation.