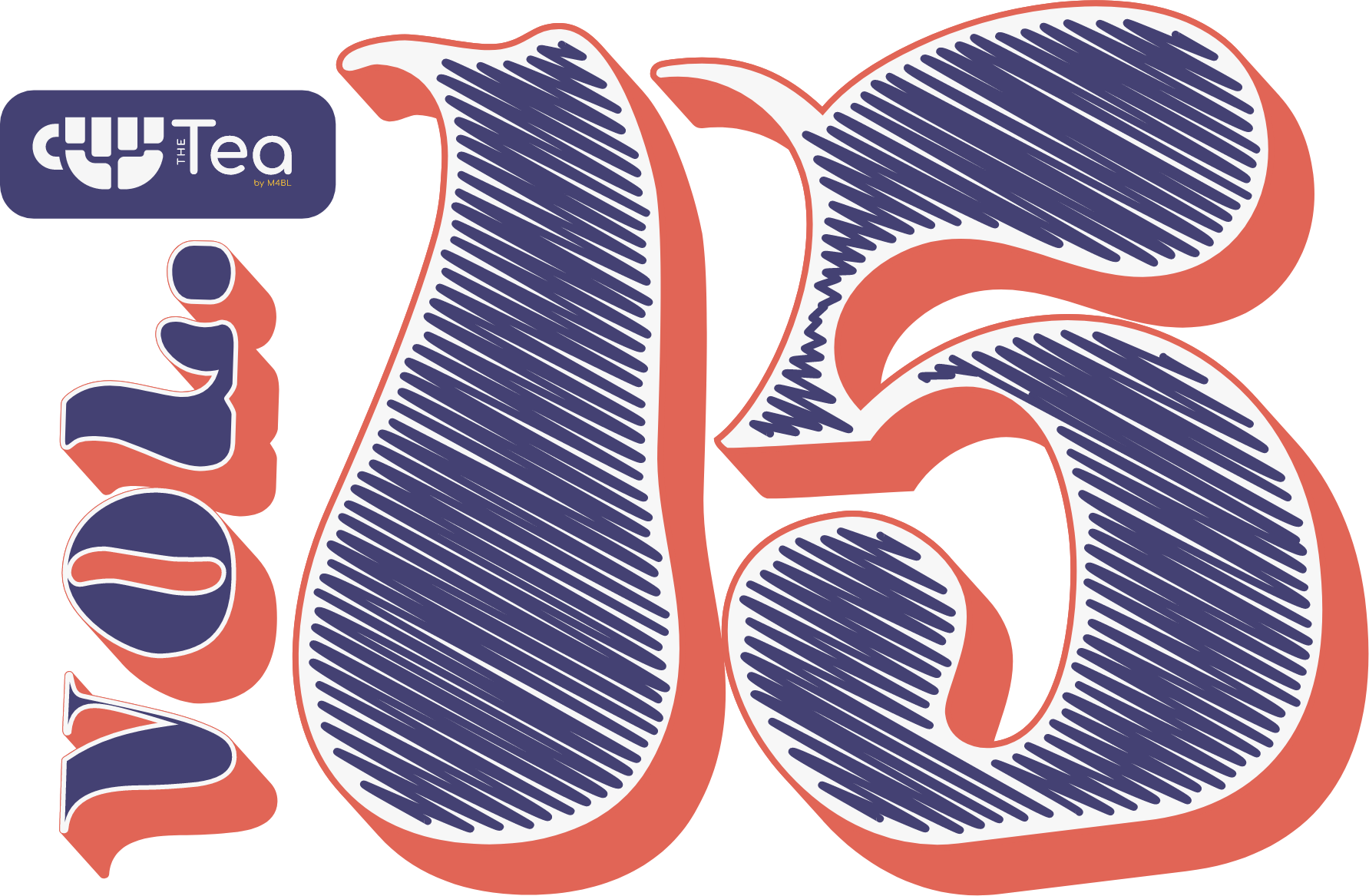 Peace, family! Welcome back to The Tea! We hope you are taking care of yourself amid all the pain in the world. In a moment of transparency to our loyal readers (or if it's your first time reading, welcome to the table!), we try to approach The Tea each month with a real perspective on what's happening in the world, while staying hopeful and inspired. This month, shit felt heavy. Bigoted elected officials have introduced more horrid anti-trans rhetoric and legislation, youth suicide rates have increased, violence against Black trans, gender-nonconforming, and intersex (TGNCI) folks continues, and Black cishet folks are still split on issues facing the TGNCI community. Those who wield transphobia and white supremacy have tried to make our lives painful. As Black queer and trans folks fighting for liberation, we recognize how complex it is to simultaneously preserve our collective joy and contend with our pain.
We hope this issue and others serve as a source of inspiration and a reminder that we are resilient and special. We thank you for being down to ebb and flow with us as we shapeshift through the wild world we've inherited. Thank you for sharing this space with us.

We explore what it means to "find home" in this world. So many of our Black queer and trans youth have been displaced because of their identities. "Research has shown that those who identify as lesbian, gay, bisexual, transgender, or questioning (LGBTQ+) have a 120% higher risk of experiencing some form of (houselessness). These statistics are even worse for Black and Indigenous People of Color (BIPOC) LGBTQ+ populations (dealing with) racial inequities and discrimination."
Read on to learn about the life and legacy of Ali Forney, a houseless teen who grew up in New York City in the 90s and whose life was taken too soon. Check out our affirmational mantra in honor of Trans Day of Visibility, and peep the queer cultural icons and allies whom we are inspired by in our What We Are Vibin' To section.
Thank you for reading!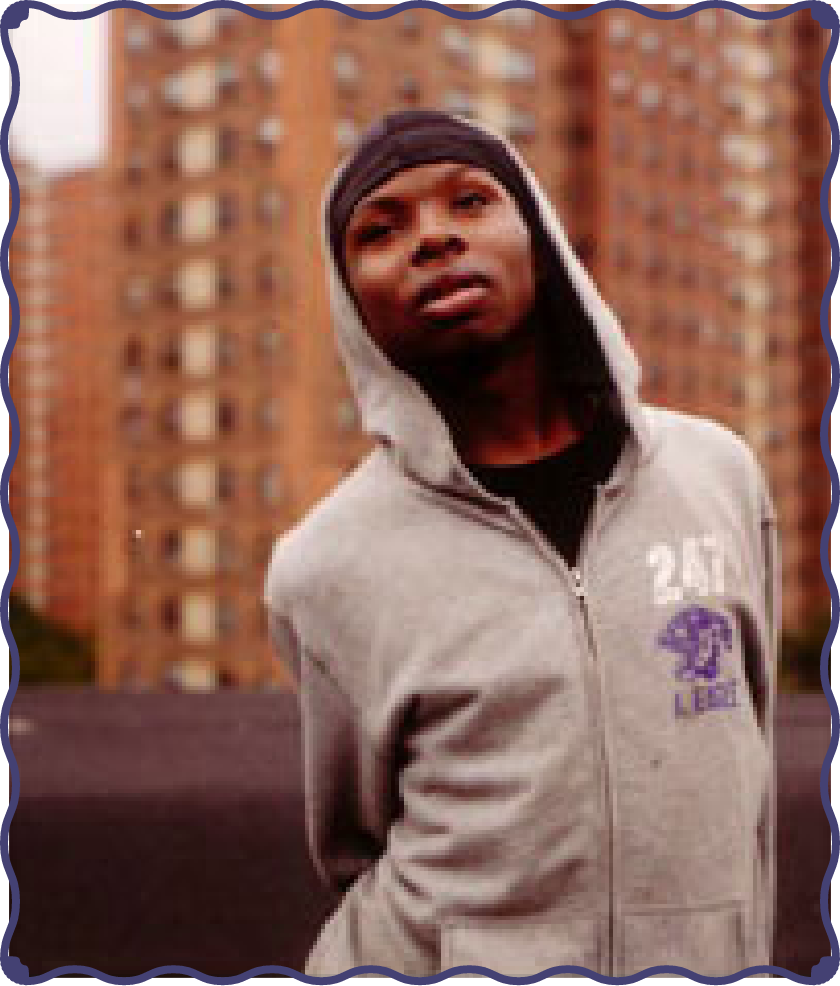 Ali He'shun Forney (also known as "Luscious") was an activist and performer driven by love, pain, and survival. Ali lived in the streets of New York City since they were 13 years old. Despite having to survive in one of the most inhospitable cities in the world, they were passionate about the safety of other Black queer and trans people.
From an early age, Ali knew they were different from other boys. They preferred "playing with dolls and dressing up in his mother's clothes." In an essay for the Streetwork Project (a drop-in center for houseless teens that they frequented in their late teenage years), Ali wrote, "it is frustrating trying to hide something you have to let out. I tried for years. But my mother knew something was there." As a child, Ali always gravitated toward gender expansiveness and expression. Ali had siblings and told a story of walking around the neighborhood, dressed in their mother's clothes, when suddenly they were approached by their brothers, who were about to jump them, not realizing it was Ali.
Growing up in East New York, Ali was tall, thin, and "gangly." A bit of an awkward kid, they were often bullied for not wearing "boy's clothes." Ali began to get in trouble at school for fighting back and stealing. Ali's family eventually sent them away to live in a group home for "troubled youth," but they ran away after a few months of staying there and being bullied. For the next four years of Ali's life, they bounced around between several foster homes, living on the streets, sleeping on trains, and being committed to mental institutions. The state-sanctioned "support" systems were not equipped to help a non-binary, queer Black teen whose peers were constantly terrorizing them. Ali was often criminalized or institutionalized for trying to protect themselves.
At 17, Ali walked into Streetwork, "a haven for houseless teens," in New York City. Ali found a different kind of support at Streetwork. Counselors helped Ali apply for a Social Security number and a medical card. With support, Ali also completed their high-school equivalency exam, and they made friends who were in similar situations and could relate to Ali's struggle. Video footage of a show at the drop-in center taken in 1993 shows a shy Ali peeking over the shoulder of another teen, their hand cupped over their mouth, while staring wide-eyed at a cross-dressing performer (at the center) in a sequined black gown belting out Chaka Khan's "I'm Every Woman."
"I saw myself," they later told a counselor. From then on, Ali began to more fully express their gender identity.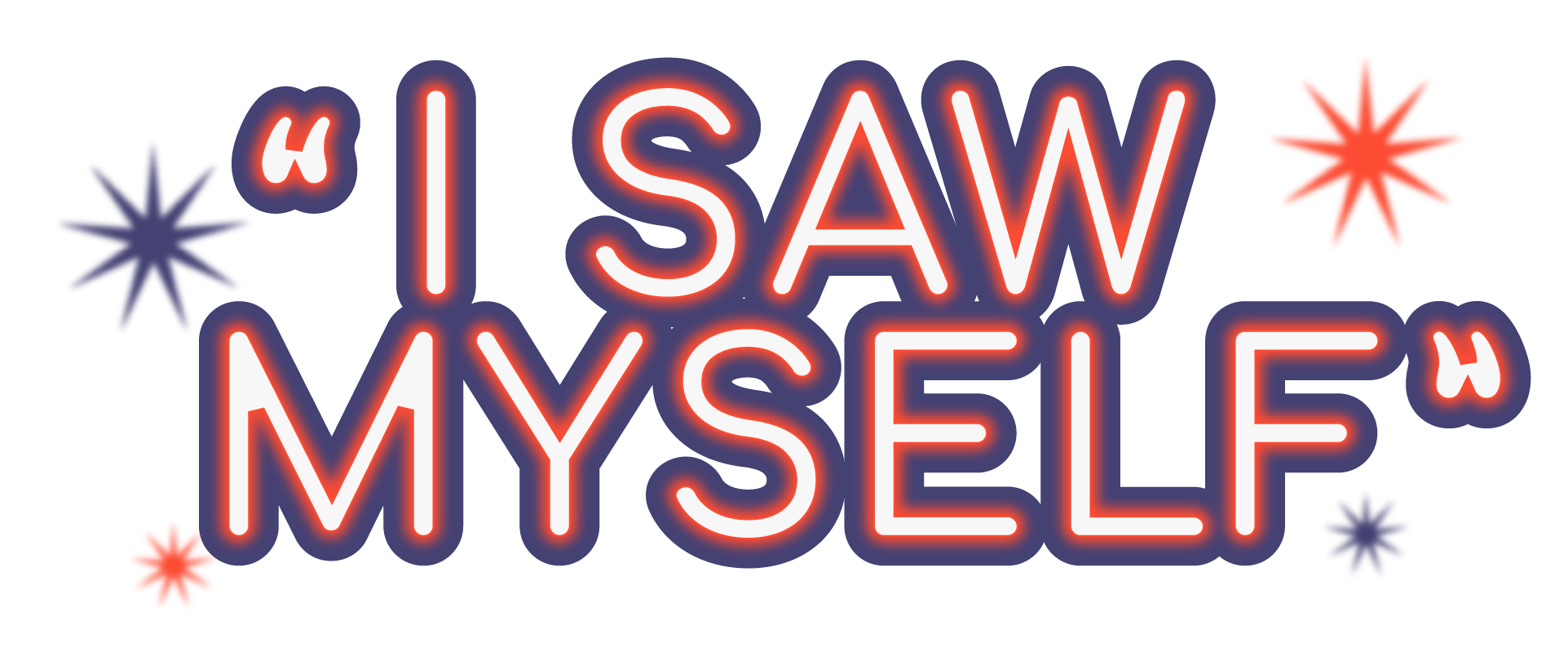 Ali met two friends at Streetwork, Dion Webster and Kevin Freeman. According to a memorial site dedicated to Ali, "Dion was tough, smart-mouthed, quick to anger, and wise beyond his years. He had been on the streets for more than half of his life. He was 18. Kevin was the reserved one, distant, sharing little with people. He was 19." The three of them became inseparable and formed their own family.
By the time Ali was 19, young people in New York City were no longer eligible to receive support from youth shelters or foster care, leaving many young queer people to fend for themselves in the streets. Ali, Dion, and Kevin were no exception. As a means of survival and with protection by numbers, they went out to the streets together as sex workers. They spent most of their days at Marcus Garvey Park in East Harlem. They slept together in "a shack built out of discarded aluminum siding, rubber tires, and bricks" at night. The stress of living in the streets was often overwhelming, and Ali began to resort to using drugs to push through their fear and contempt for doing sex work. Ali's drug use began to escalate, and they were further criminalized for sex work, possession of drugs, jumping turnstiles, and stealing—all of which were means of survival. Over the next two years, Ali was arrested 42 times and jailed at least 7 times.
Among these struggles, Ali would religiously attend counseling sessions at outreach centers for which they qualified. "The meetings were an outlet. Ali developed an aptitude for peer counseling and advocated for street safety, preaching commandments for self-preservation." They were known for often wearing a black vest jacket with a back pocket filled with condoms they'd constantly hand out to people. According to an interview by the AIDS Coalition, they'd do outreach by approaching drug dealers and saying, "I'm buying some drugs. You want some condoms?" Ali's outreach was impactful because they were among the most vulnerable folks whom many considered "outcasts." Therefore, they deeply understood what people in a similar position were going through. Ali felt compelled to spread the resources and knowledge they'd acquired to the folks they knew needed it most. Ali loved their people. In 1996, Ali was invited to San Francisco to speak about the needs of houseless trans kids. Ali's counselors recounted, "If he saw a future for himself, this was it."
One night, Ali's world was shaken. After pleading with Dion to "call it a night" and go home, Dion was determined to see "one of his regulars" and then promised to return to a friend's apartment where Ali was staying. Dion never came home that night, and Ali found out hours later that he had been killed. Ali rushed to the precinct, where they had to identify the body. People close to their friend group shared that Ali's "whole world caved in at that moment." Even after Ali told the police about the person Dion was last with and provided many identifying details, the NYPD refused to help find the murderer. Ali took it hard, and every night for weeks, attempted to find the killer themselves, but they never did. Ali lost one of the only chosen family members they'd ever had and never fully recovered from the emotional toll exacted by this loss. Ali's drug use escalated. They attempted suicide multiple times and spiraled into a deep depression. Though they still spent time together, Ali and Kevin couldn't maintain their familial bond, as Dion's death "seemed to drive a wedge between them."
Ali attempted to get on their feet throughout their early adulthood. At 21 years old, Ali moved in with a friend who supported them enough so that they longer had to do sex work. Kevin, however, was still forced to work in the streets. After making a promise to pay a drug dealer that he couldn't back up, Kevin Freeman was found dead in Marcus Garvey Park. Ali was devastated by this loss and frustrated (again) with the lack of effort by the NYPD to seek justice for their friend.
Ali found solace from the trauma of the streets by performing and surrounding themselves with art and music. The Safe Space Talent Show, a one-night annual event that the Safe Space Youth Drop-In Center put on, was a staple among New York City's houseless teens and young adults. "It was Ali's favorite night of the year." Young folks were applauded and supported for expressing themselves unapologetically. For some, it was their only space to have that experience. Ali was the star of the show. When performing, Ali would go by the name Luscious. Luscious (she/her) was, according to her former counselor Bill Torres, "eye-catching, right away. You could not miss her. She was a vibrant artist and soulful human, who had been through so much pain, and yet turned that pain into advocacy."
In 1997, Ali took to the stage one last time, singing an original song: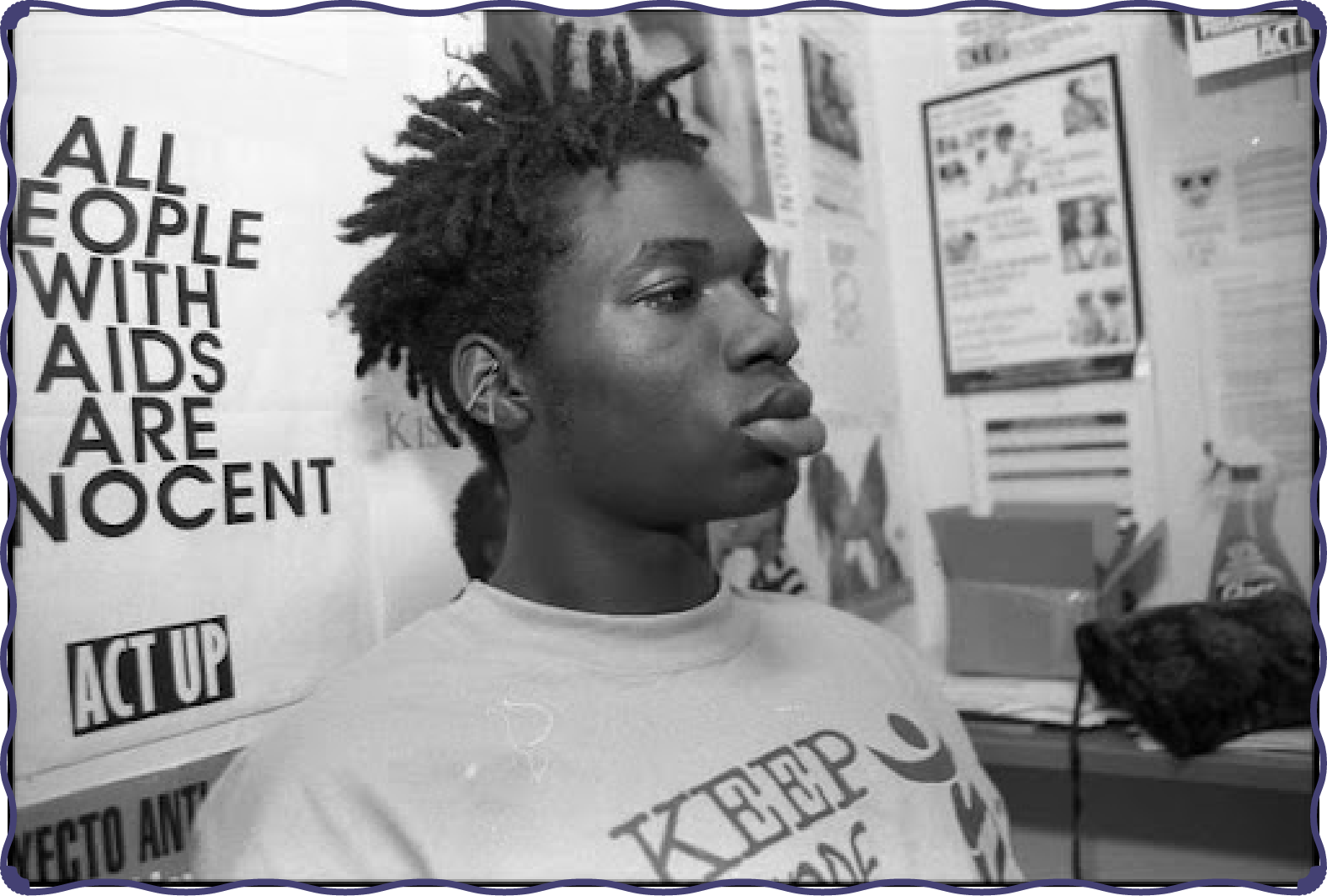 Days later, Ali was tragically shot and killed in Harlem. They were only 22 years old.
Ali was loved by so many. Ali's memorial was well attended by people they'd touched in their short life. One of the people closest to Ali, Carl Siciliano, would later start the Ali Forney Center in New York City. Today, the Ali Forney Center is the "country's largest and most comprehensive organization providing services and shelter to homeless lesbian, gay, bisexual and transgender youth," according to the Huffington Post. The Ali Forney Center website states, "AFC's clients come from all walks of life. Over 80% are kicked out of their homes for being who they are. The remainder run away due to abuse, neglect, or a combination of rejection and abuse, but they are incredibly resilient."
Today, we are still mourning Ali and the loss of our Black queer and trans fam to senseless violence, state-sanctioned divestment, and suicide. Black and Latinx, queer, and trans folks face harassment, are afflicted by violence, and are murdered without consequence. The rampant uptick in anti-trans rhetoric and legislation is causing even more violence and hatred toward an already vulnerable community. Queer and trans kids are our most precious resource—they don't conform to the broken society they've inherited. Instead, they imagine a more promising future for us all by unlearning our rigid and sometimes harmful binaries. We must protect them at all costs.
Read our Vision for Black Lives here to join the fight to end the war on Black LGBTQIA+ people!
Sources: NYC LGBTQ Historic Sites, Ali Forney, Our Story, Huffington Post, Memorial for Ali Forney (based on interviews with dozens of friends, social workers and street outreach workers, hospital and court records, personal writings, and recorded interviews)
Trans Day of Visibility is on March 31, 2023, and feels more important than ever. The hateful legislation that has bombarded the lives of Black queer and trans folks is horrific. Stepping into our power as Black queer and trans folks and pushing back against narratives that don't serve us is key to our resistance. We are in an unprecedented time as we fight for our youth, who are teaching us how to break down harmful binaries and are stepping fully into themselves more each day (which has been so beautiful to witness).
Right-wing government agencies are attacking their freedoms almost daily. Nothing happening in our government happens in a vacuum. Oppressive legislation and anti-trans rhetoric have rippling effects on us all. For example, banning gender-affirming care for queer and trans kids, like Florida's board of medicine is doing, means they have less support and are shamed for who they are. This has increased suicide rates and houselessness among young queer people, disproportionately affecting Black and Latinx young folks.
The messaging coming from the right is disinformation intended to stoke fear and violence. It's even more hurtful to see some Black folks on the right-wing bandwagon. We are always joyful and affirmed when folks have our backs, like Gabrielle Union and Dwyane Wade, who passionately advocated for their daughter Zaya and the rights of all Black queer and trans folks at the NAACP Image Awards. Gabrielle posed the following to the audience: "Will we fight for some? Or will we fight for all of our people?"
Transphobic Black folks and white supremacists have long held their stance that the LGBTQIA+ community doesn't belong. This behavior perpetuates harm and separates us from our true power. Burkinabe teacher Sobonfu Somé's The Spirit of Intimacy: Ancient African Teachings in the Ways of Relationships talks about homophobia and transphobia as a Western or white supremacist concept, and that "in the village (queer and trans folks) are not seen as the other. They are not forced into a separate community in order to survive. People don't put a negative label on them. Instead, they are considered gatekeepers and are encouraged to use their gifts in the interests of the larger community." Some defines gatekeepers as "the keepers of the keys to other dimensions. They maintain a certain alignment between the spirit world and the world of the village. Without them, the gates to the other world would be shut."
Dare we imagine a world where we return to our roots and Black queer and trans folks are respected and cherished for being who we are? If you identify as a Black trans, queer, lesbian, gay, bisexual, intersex, asexual, two-spirit, gender-nonconforming, or non-binary person, we invite you to step into your power. As an offering in honor of Trans Day of Visibility, here is an affirmation to say aloud or to yourself:

If you feel moved, say this affirmation three times while looking in the mirror during your morning routine every day this week.


Our own shadows disappear as the feet of thousands
by the tens of thousands pound the fallow land
into new dust that
rising like a marvelous pollen will be
fertile
even as the first woman whispering
imagination to the trees around her made
for righteous fruit
from such deliberate defense of life
as no other still
will claim inferior to any other safety
in the world
The whispers too they
intimate to the inmost ear of every spirit
now aroused they
carousing in ferocious affirmation
of all peaceable and loving amplitude
sound a certainly unbounded heat
from a baptismal smoke where yes
there will be fire
And the babies cease alarm as mothers
raising arms
and heart high as the stars so far unseen
nevertheless hurl into the universe
a moving force
irreversible as light years
traveling to the open eye
And who will join this standing up
and the ones who stood without sweet company
will sing and sing
back into the mountains and
if necessary
even under the sea:
we are the ones we have been waiting for.

"June Jordan was born in Harlem in 1936 and grew up in Bedford-Stuyvesant, Brooklyn. Poet, activist, teacher, and essayist, she was a prolific, passionate, and influential voice for liberation. June Jordan, who died in 2002, lived and wrote on the frontlines of American poetry, political vision, and moral witness." (Source: junejordan.net)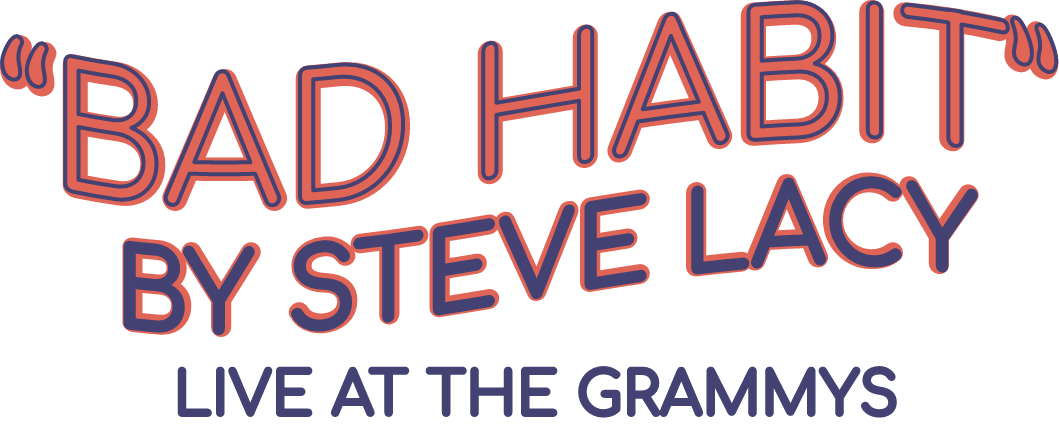 "Steve Lacy took home the 2023 Grammy award for Best Progressive R&B Album for Gemini Rights, and his song 'Bad Habit' put him up for three other nominations, as well. First rising to prominence as the guitarist for R&B band the Internet, he released his first self-produced debut EP in 2017." (Source: 17 Black LGBTQ+ Artists You Need To Add To Your Playlist)