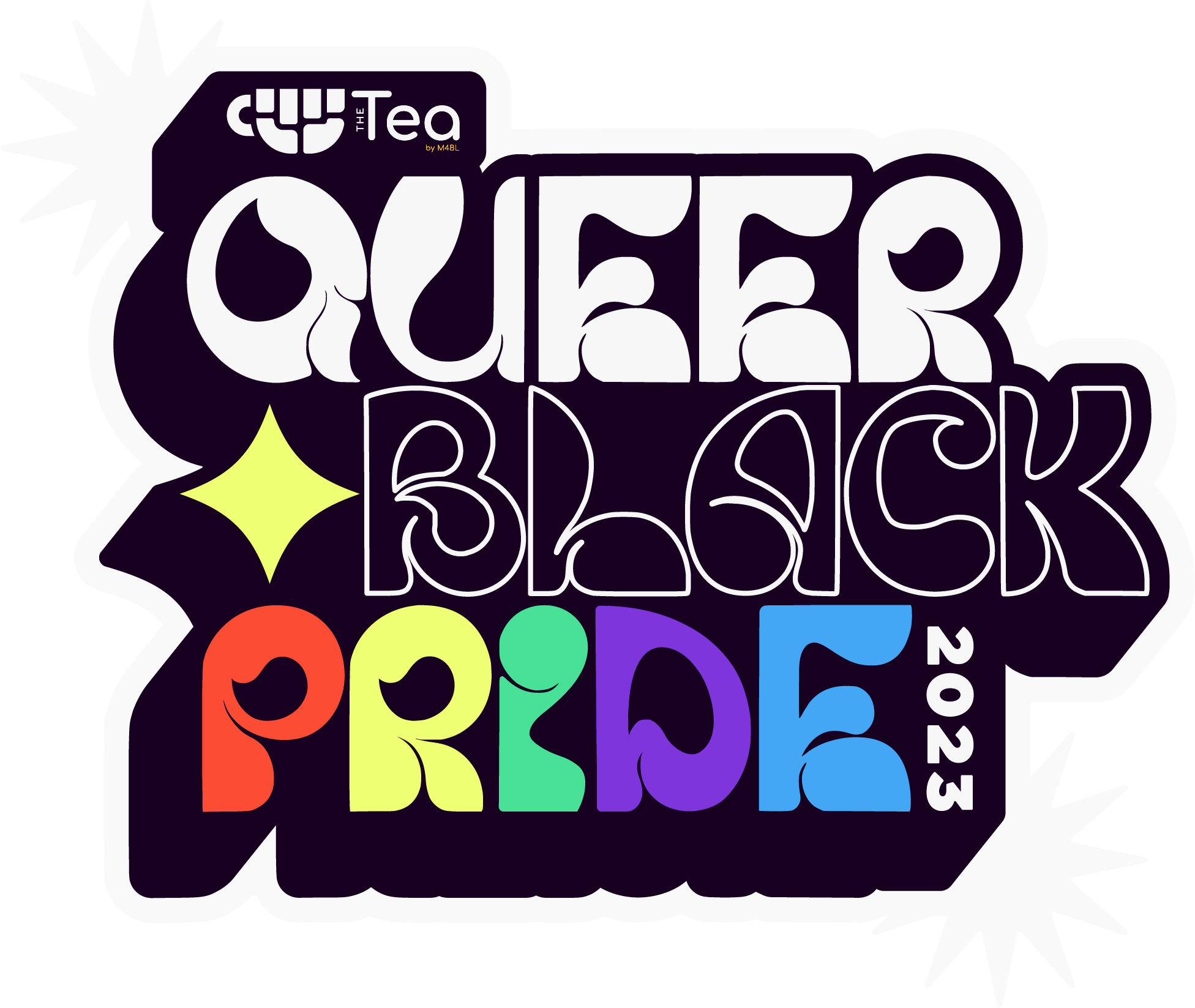 Happy Pride Month, family!
This Pride, we're calling in more compassion for each other, resting and healing ourselves, divesting from systems that don't care about us, and investing in the path to liberation for all Black people. We continue to look toward our elders for their wisdom and applaud our youth for their courage. We're grounded in our truths and boldly proclaiming that our identity is not up for debate. This Pride Season, we're celebrating the beauty and hope in our community while also grappling with the fact that we have so much more work to do to liberate ourselves from the oppressive systems that have viciously ramped up their attacks on Black queer and trans lives.
We hope that this community-made issue of The Tea is an affirmation in your inbox of the endless beauty that our community brings to the world. We're so proud of our community, and we can't wait to celebrate together with this issue.

Each year, we put out a call to our community to Submit Your Brilliance. We receive an overwhelming response, which is further proof that our community is full of talent, authentic expression, and the desire to be an inspiration to others.
In this issue, you'll find a handful of amazing submissions from our Tea community: a music video by one of our rising stars; a documentary and song by a rap veteran who spits with the passion of a new artist; a live performance by an incredible violinist and singer duo; an experimental flash piece using fragmented, provocative wordplay; a beautiful visual-art piece made of synthetic hair; and a final word from one of M4BL's Mass Engagement table members about how we can take an active role in liberating ourselves from oppressive systems!
Thanks so much for reading. Wishing you all a joyful Pride Month.