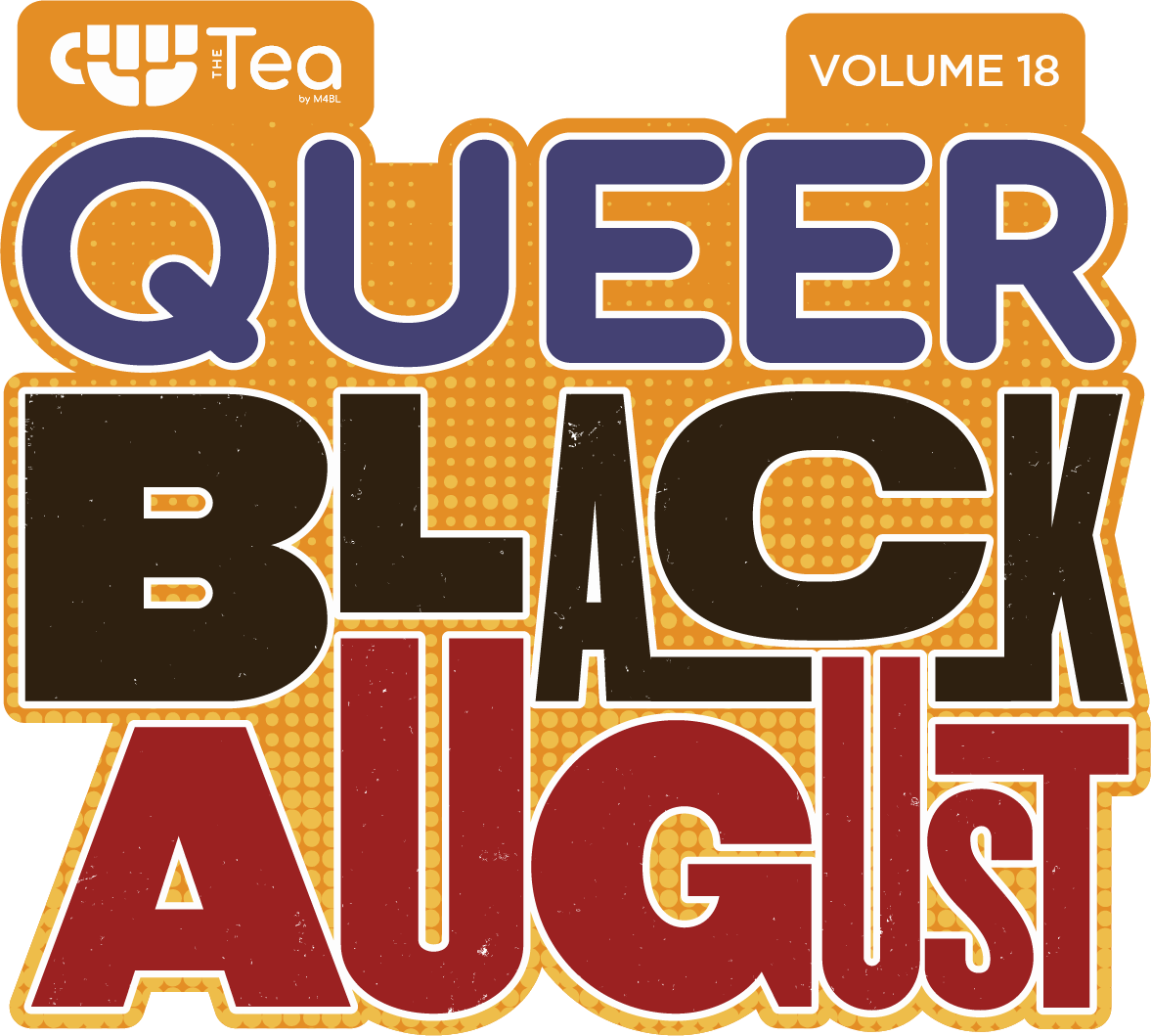 Welcome back to The Tea and to Black August, family! Black August originated from incarcerated individuals in a California prison who wanted a way to honor fallen freedom fighters, bring awareness to harsh prison conditions, and highlight the radical tradition of Black resistance against anti-Black state violence and systemic oppression. Read more about Black August's origins
here
!
We continue the annual tradition of Black August by remembering our ancestors who fought tirelessly for our rights while acknowledging that the fight for freedom is far from being won. We also know that the documentation of queer and trans freedom fighters hasn't reflected the true impact our queer kin have made throughout history. Stories have been altered, folks' queerness has been hidden, and the contributions of our community have been watered down or erased altogether.
We are honoring some of our Black queer and trans ancestors and present-day freedom fighters in this issue. This moment in time will be remembered as one of the worst for Black trans rights. From policy to prisons, Black TGNCIQ (transgender, gender non-conforming, intersex, and queer) lives are still under attack. State legislatures nationwide have introduced
hundreds of bills
to restrict trans rights. Most of these bills directly affect trans youth, health care, and resources and will most impact Black TGNCIQ folks. This Black August, we are celebrating our wins and looking back on our resilient history to fortify us for the obstacles that have yet to be overcome.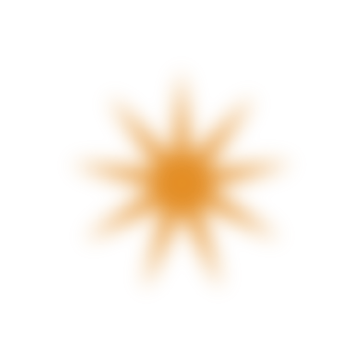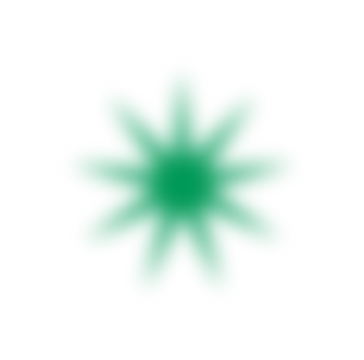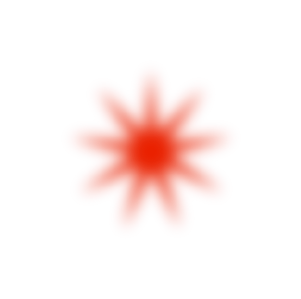 Read on to learn more about what Queer Black August means and how we're honoring our Black queer political prisoners; watch a short documentary about an anti-racist activist and Afro-Latine Non-Binary Queer feminist writer, organizer, and performer who works for the liberation of all Black lives; meet a Black trans woman who is creating safe spaces for Black TGNCIQ gun survivors; and lastly, check out our What We're Vibing To section – one of our previous guest writers released a life-changing book(!), plus we are sharing the music and visuals of a super-talented non-binary artist. We hope you enjoy this issue. Thank you for reading!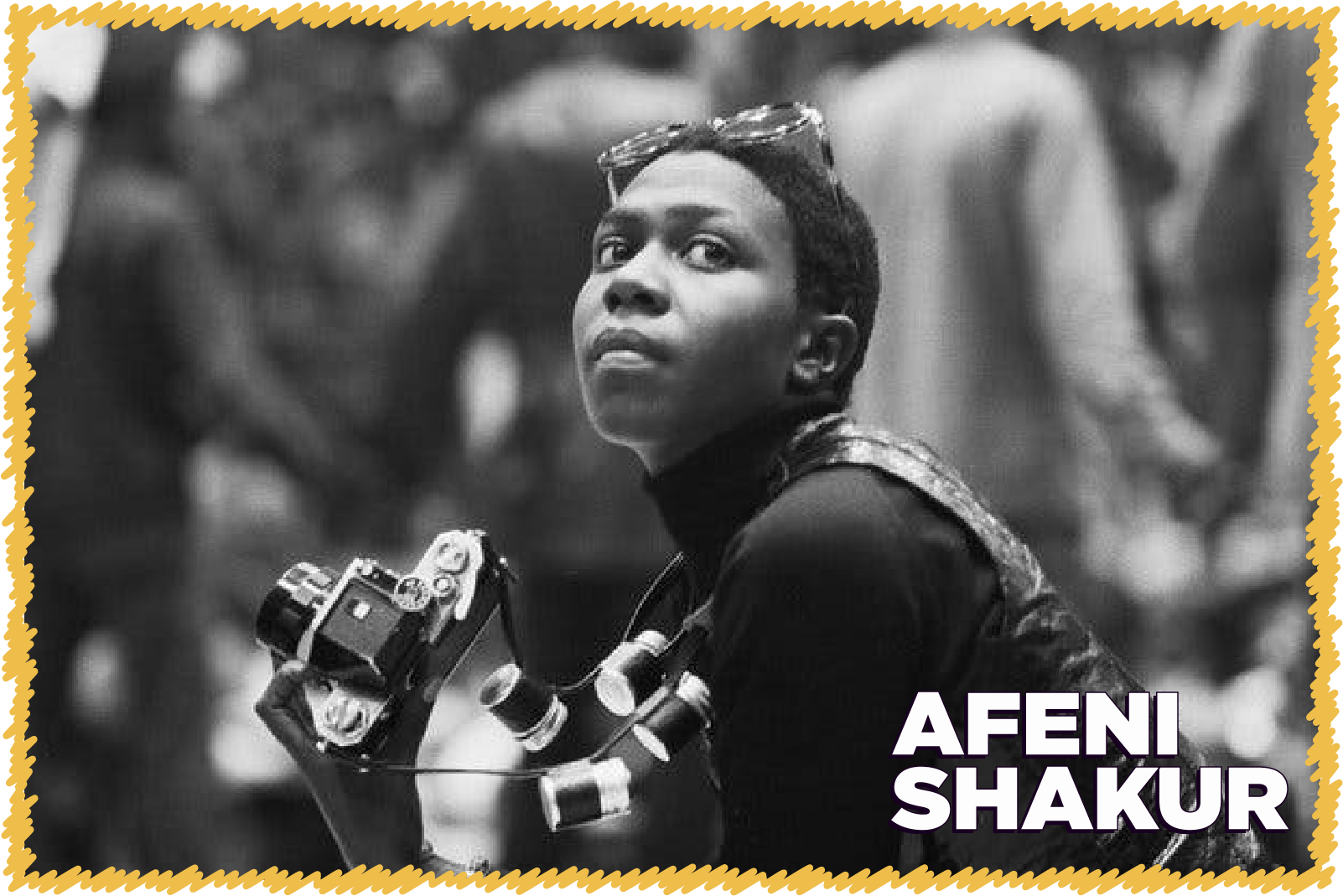 Black queer and trans folks have historically been at the forefront of Black political movements. Every Black August, we honor Black trans, gender-nonconforming, non-binary, and intersex freedom fighters who have been stripped of their freedom because of their courageous efforts to stop a system that causes us so much harm. Black queer women, in particular, have long been central to our movements, innovating from the margins and pushing us toward freedom.
Black queer and trans folks have also historically been pushed to the margins, denied fundamental human rights, and (especially in the last few years) systematically denied the rights to live in safety, to live with dignity, and to thrive. Thus, our relationships with police and criminal injustice systems (which exist solely to control the public and protect the state) are arduous and fraught. From getting harassed, misgendered, and targeted for arrest to lacking protection in prisons and jails, law enforcement's treatment of Black queer and TGNCIQ folks is inhumane and unjust.
LGBTQIA youth are often forced to flee abusive situations or are kicked out of their homes because of their sexual orientation or gender identity. In many cases, systemic obstacles like homelessness, food insecurity, denial of gender-affirming healthcare, and lack of support then forces them to survive via drug sales, theft, or sex work as a means of survival. Instead of receiving the help and support they need to get back on their feet, they are often harassed and arrested by police, who send them to prison or jail just for trying to survive. Evidence shows that Black queer and TGNCIQ people interact more with police and are "overrepresented in the criminal legal system at every stage."
We honor Black queer political prisoners like Afeni Shakur, a powerful leader of the Black Panthers who, according to the New York Times, "was among the New York 21, a group of Black Panthers accused and later acquitted of plotting bombings in the city in the early 1970s. She was released from jail (after representing herself on trial) shortly before she gave birth to her son (Tupac Shakur)." Afeni Shakur, only around 21 years old at the time, was incarcerated at "an infamous women's prison in New York's Greenwich Village." The New York Women's House of Detention, nicknamed the "House of D" by queer folks inside as an ironic homage to ballroom culture, was notorious for inhumane treatment of the LGBTQ population incarcerated there.
According to Hugh Ryan's book, The Women's House of Detention: A Queer History of a Forgotten Prison, Afeni Shakur and her other incarcerated queer comrades, like Joan Bird, "helped forge mutual support with the Gay Liberation Front. From cells that were just 500 feet from the Stonewall Inn during the 1969 uprising, [folks incarcerated] launched their own riot [from inside], setting fires and chanting "Gay rights!" Shakur continued to support LGBTQ rights and draw connections between the Black Power movement; however, she was careful to keep her queer relationships private, fearful of repercussions. We recommend reading this biography to learn more about Afeni Shakur's life.
As we honor our unsung queer heroes of the past, we carry forward their legacies in the fight for liberation. Black queer and trans organizers are still on the front lines of our movements – from the 2020 uprisings and resisting the war on TGNCIQ folks to Stop Cop City and No Cops At Pride – we are experts at resistance and survival. We are at the intersections of many struggles. Thus we have unique vantage points when it comes to conversations about liberating ourselves from systems of oppression that are trying to kill us. Not to mention being Black and queer is inherently political – as we can see in the policy attacks happening on our daily lives and basic needs.
This post is dedicated to all of the Black queer and trans folks on our front lines, despite the homophobia and transphobia that persists in our communities and families, despite the cruel and unjust conditions that exist for Black queer and trans folks, and despite often lacking the resources needed to thrive in life. We also dedicate this post to all of our queer kin that are incarcerated. If you'd like to support Black queer and trans-incarcerated folks, check out the Transgender Gender-Variant & Intersex Justice Project (TGIJP) and this link for a list of more organizations to tap in with!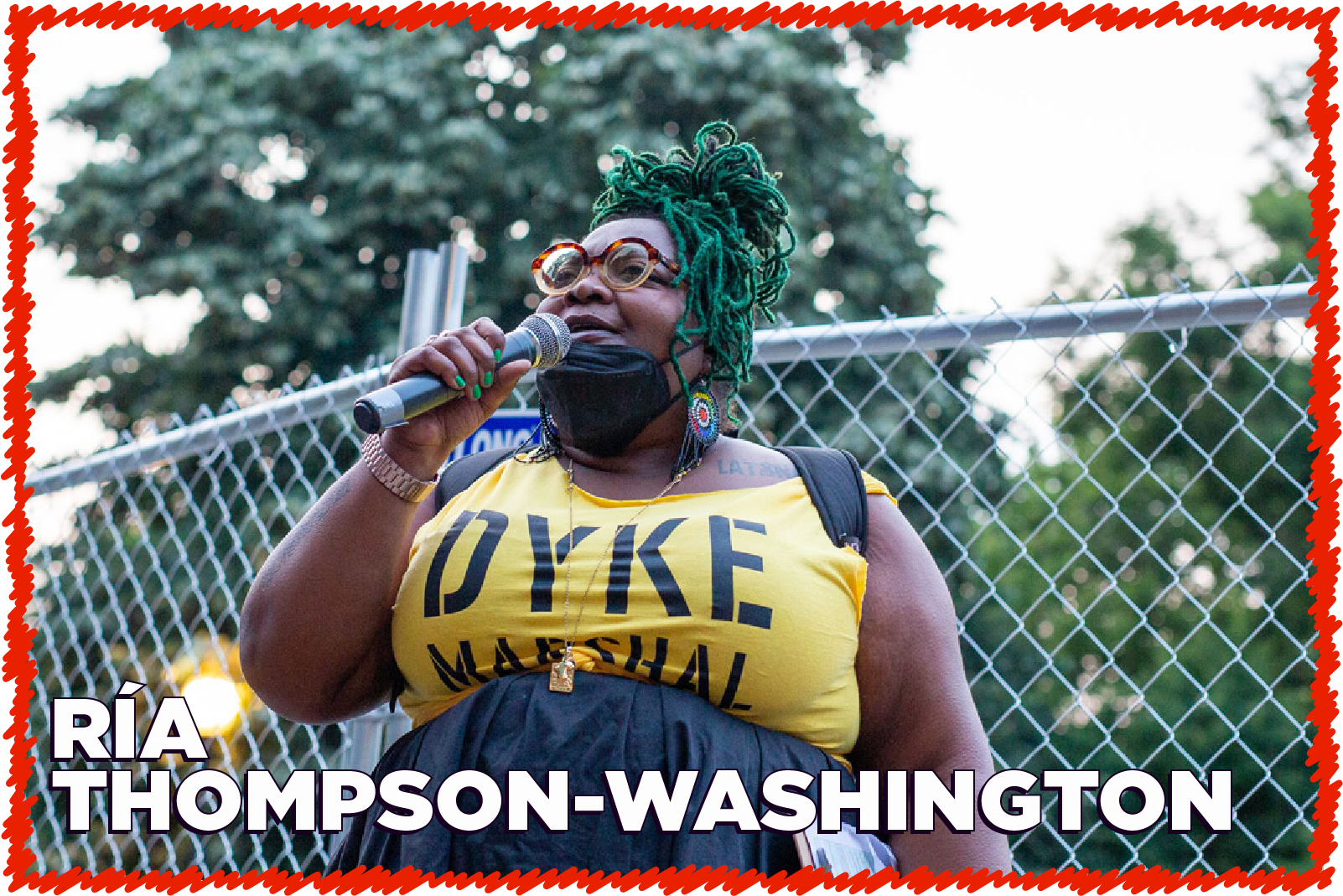 In 2021, Ría (they/she) was awarded Legal Worker of the Year by the National Lawyers Guild for their work training Legal Observers across the country during the Uprisings of 2020 that erupted after the murder of George Floyd. Recently, Hulu made a short documentary about Ría's work as a legal support organizer. Check it out below!
"I am an anti-racist activist and Afro-Latine Non-binary Queer feminist living in Washington, DC. I have been writing and performing poetry for almost twenty years. During that same time, I have been organizing and training Black and Latine people working on various labor movement campaigns, from Occupy Wall Street to providing legal support to the Movement for Black Lives. I am in love with my wife, boyfriend, and three fur babies: Bootie, Tootie, and Zora Neale Hurston Jackson. I went to law school but didn't leave a lawyer; I left an abolitionist."

Creating safe spaces is often a direct response to tragedy taking place in LGBTQIA communities. As a means for our well-being and survival, we must respond to the violence we face creatively, courageously, and with our communities in tow.
Tiara Kelley (she/her), a drag performer from Colorado Springs, Colorado, answered the call. Kelley feels destined to create safe spaces for Black trans folks after she "planned to be at the Pulse nightclub in Orlando, Florida, on the night of the 2016 shooting that left 49 people dead and 53 more wounded" but happened to fall asleep. She said she "was awakened by the sounds of ambulances and fire trucks rushing to the scene where she would later discover several of her friends were killed in the same place they would dance, laugh and drink together."
She sadly experienced a similar tragedy in Colorado. After she'd just started to work at Club Q as a producer, she'd fallen ill and missed work one evening. She woke to calls about a shooting that killed five people and wounded more than a dozen others, including some of her friends.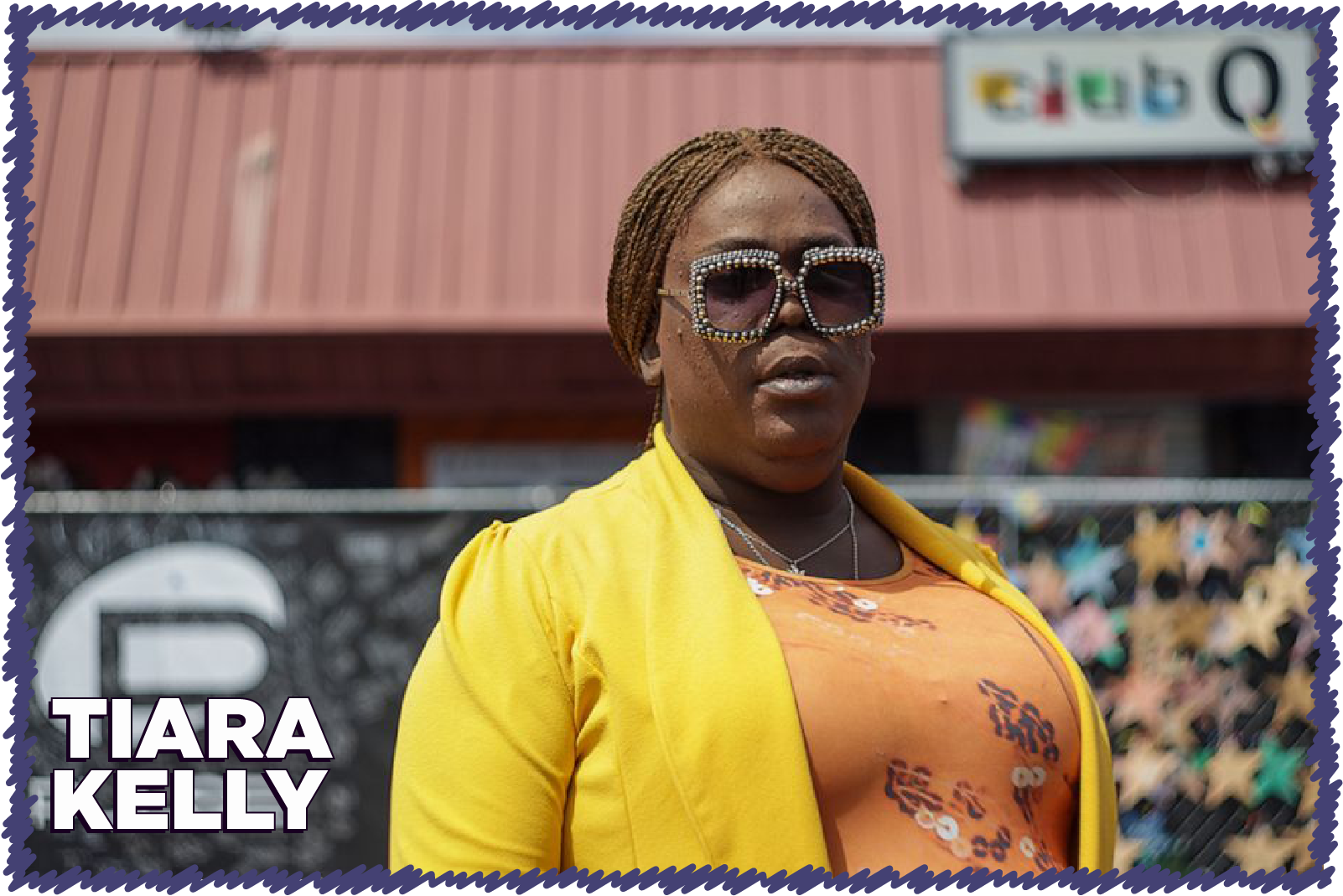 "As a Black transgender woman, racism and transphobia in this country have never allowed Kelley to feel safe truly, she said – and these tragedies have only heightened her preexisting fears." But Kelley isn't allowing her fears to stop her joy and her passion from creating joyful experiences for others.
She's taken her love for performing and expanded her drag community. She started her own production company and has taken the younger generation of drag performers, many of whom are survivors of the mass shooting at Club Q in Colorado, "under her wing." She has impacted the lives of so many Black TGNCIQ folks and has inspired them to pay it forward.
Read the full story here.

Each month, we feature our favorite Black queer folks from our community who are doing amazing things, our favorite reads, music, and more!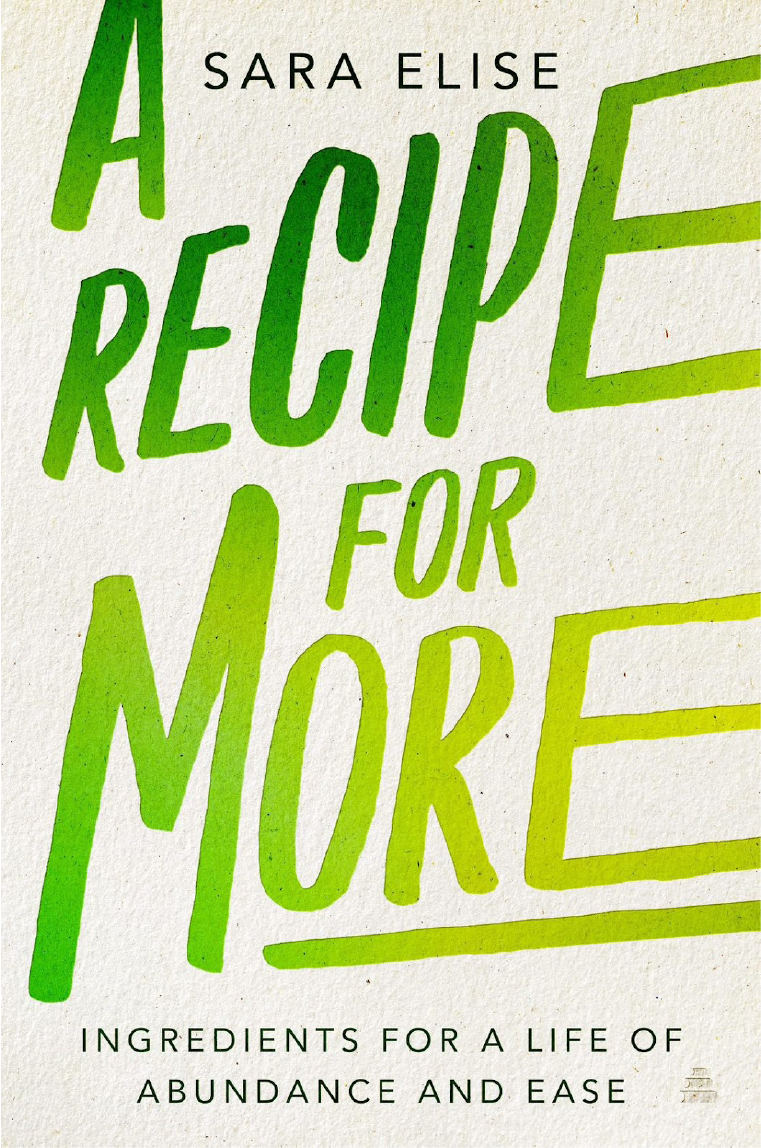 Sara Elise, a long-time contributor to The Tea (check out her most recent contribution to The Tea here, "The Healing Benefits of Kink"), released a book called A Recipe For More, which explores the ideas of abundance, pleasure, and self-expansion through examining our connection to concepts like self-inflicted suffering, toxic positivity, rest, rage, visibility, agency, and more. Elise writes, "Each new day is a singular moment, a singular opportunity. No day is like the last, and no day is like what's to come. We have arrived, and we are simultaneously arriving."
A Recipe for More is a quest to examine the ingredients of our lives, those essential components that make up our days. Have we chosen rest, breath, movement, agency, visibility, play, and pleasure? Or are we trapped in the numbing and violent pattern of self-inflicted suffering? Do we celebrate the unique and precious wiring of our brains? Are our relationships a garden of ever-growing and evolving roots? Do we nourish our bodies with what it requires to sense and receive? Are we liberated, awakened, and alive? In the tradition of Adrienne Maree Brown and Sonya Renee Taylor, A Recipe for More is a radical argument for dismantling the systems that oppress us. But it begins with the individual and the simple recipe of our every day.
IG: @saraelise333
Text excerpted from 'A Recipe For More' written by Sara Elise and published by Harper Collins, May 2023
Production Company: Mala Forever
Directed, Filmed, and Edited by Jessie Levandov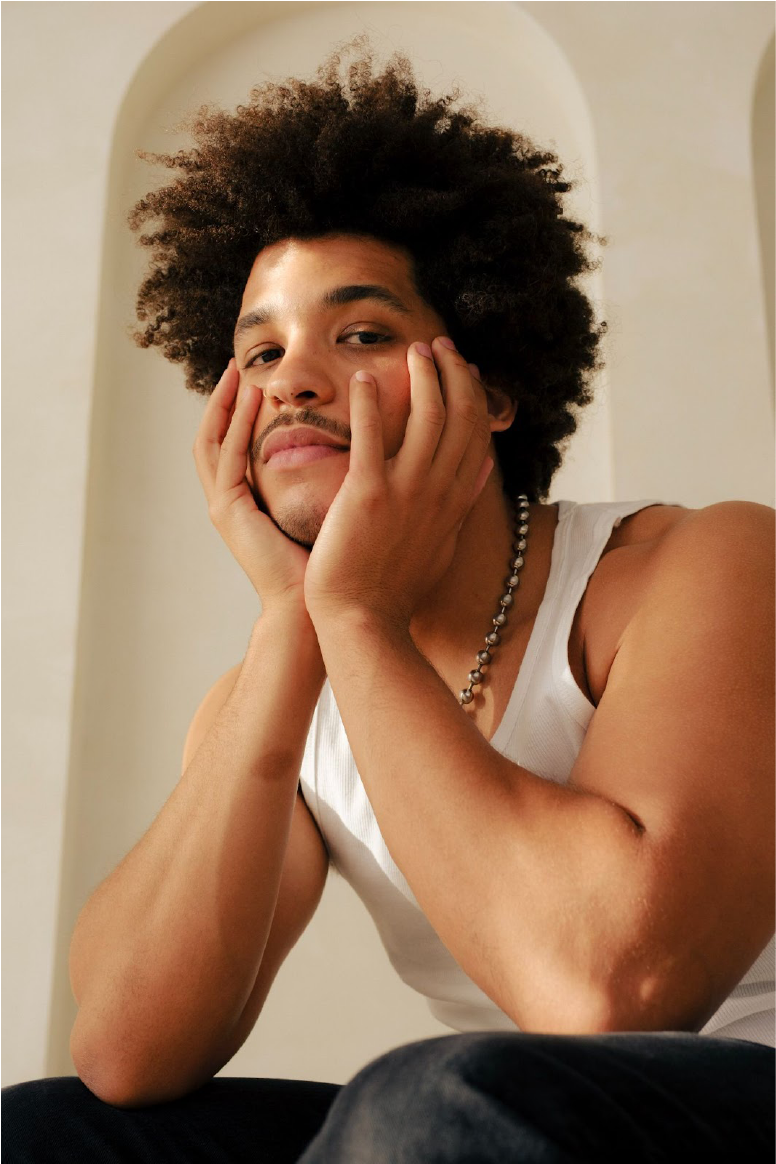 "I'm a non-binary singer, songwriter, and producer currently based in LA, originally from the East Bay. My music is comprised of hip-hop, house, and R&B and is influenced by the sounds of the early 2000s."
Follow Freddie on IG/TW: @hikinghomo, TikTok: @seipoldt
Check out their EP! "Too Close" is a 4-track EP that touches on themes of navigating difficult relationships, harnessing righteous anger, discovering love in community, and the intergenerational legacy of queer and trans liberation. The fourth track is currently featured in an exhibit in SFMOMA (San Francisco Museum of Modern Art) titled "I Am Very Lucky, Very Lucky To Be Trans" by Marcel Pardo Ariza." We love "We Are The Ones We've Been Waiting For!"
Watch them perform "weak" live here!