Welcome to the Tea is a newsletter from the Movement for Black Lives (M4BL) to celebrate and uplift the lives and experiences of Black queer, trans, gender-noncomforming, and intersex (TGNCI) people in the United States and globally everywhere. Opt in and we will put you on to the brilliance and depth within the Black queer and TGNCI community.
Movements for Black liberation have sometimes failed to embrace, include, and organize on behalf of the breadth of Black people experiencing exclusion, domination, state and interpersonal violence. Of the many groups relegated to the historical sidelines, there have been countless named and unnamed Black queer and TGNCI people and communities; their stories and experiences are often viewed as atypical or irrelevant, but either way, a distraction to the cisgender, heterosexual leanings of the Black power movement.
Over the decades, Black queer and TGNCI people and allies have fought tooth and nail to ensure that experiences of the people in closest proximity to oppression are centered, and to work toward models whereby those who are most impacted are a part of leading, identifying solutions, setting priorities, creating policy agendas, and shifting narratives.
M4BL aspires to a Black queer feminist framework—organizing in communities nationwide to not only abolish state-sanctioned and patriarchal violence, but to guarantee our movements are intersectional, inclusive, and rooted in "Black feminist and LGTBQ traditions and knowledge, through which people and groups see to bring their full selves into the process of dismantling systems." (Charlene Carruthers, Unapologetic: A Black, Queer, and Feminist Mandate for Radical Movements)
M4BL is made up of a broad ecosystem of innovative movement-makers, narrative power-builders, and organizers fighting for the liberation of all Black lives. Every. Single. Day. Many of us identify as lesbian, gay, bisexual, transgender, queer, and intersex (LGBTQI), and are now—and historically, have been—at the forefront of Black social movements. That is because Black queer and trans communities are among some of the most vulnerable and constantly "under attack."
Although we are not always successful, M4BL strengthens the movement to build Black power by building narrative power for the stories of Black queer and TGNCI people; by organizing under Black queer and TGNCI leadership; by advocating for Black queer and TGNCI political candidates who share our values; and by unapologetically centering Black queer and TGNCI communities in our day-to-day power-building efforts.



M4BL is committed to celebrating the fullness of Black queer and TGNCI communities, which means highlighting the disproportionate violence we experience. Between the intercommunal violence and toxic masculinity in our communities, institutional and systemic threats, transphobic policies, and police violence—Black queer and TGNCI folks, now more than ever, need the larger Black community to show up to fight for Black queer and trans lives.

Last year, 44 Black trans women were killed, making 2020 the most violent year recorded in our history for Black trans women. We are on track for an even deadlier year; reports indicate that in this year alone, at least 30 Black trans women have already been murdered in the United States, often at the hands of cisgender Black men. This is a Boxed Text block. Use a contrasting background to draw attention to this content.
According to Learning for Justice, toxic masculinity is defined as a narrow and repressive description of manhood, designating manhood as defined by violence, sex, status, and aggression. Toxic masculinity fuels patriarchal violence, transphobia, and homophobia. This harmful mix, intersected with racial injustice in the Black community, has been the catalyst for intracommunity violence that Black trans women are facing everyday.
This year was one of the worst years ever for Black trans rights. Local legislators introduced more than 100 anti-trans bills in over 30 states. Most of these bills directly affect trans youth, health care, and resources; meanwhile, Black TGNCI folks are affected the most by these policies.
Black queer and TGNCI people have more interactions with police and the criminal legal system due to biases—especially young queer, TGNCI folks. From getting harassed, misgendered, and being targeted for arrest, to the lack of protection in prisons and jails, the treatment of Black queer and TGNCI follks by law enforement is inhumane and unjust.
Click here to read up on our Vision for Black Lives, and our committment to ending the war on Black queer and TGNCI folks everywhere.

---

THE OLYMPICS | PRIDE MONTH IS OVER BUT THE WORK ISN'T | ANTI-TRANS BILLS & HOW YOU CAN TAKE ACTION | REMEMBERING MARSHA P. JOHNSON | BLACK AUGUST | JUBILEE: A BLACK FEMINIST FUTURE HOMECOMING

THIS YEAR, THE OLYMPICS HAD THE MOST OPENLY QUEER ATHLETES EVER, BUT WE STILL HAVE A LONG WAY TO GO
It's a fact that every year in sports, and throughout history, Black folks stay winning. The 2020 Olympics included 160+ lesbian, gay, bisexual, transgender, and non-binary athletes. This was more than double the number in the 2016 Olympic games and ten times more than the number of "out" athletes in 2012.
So many of the Black athletes we love are queer, trans, and non-binary. Black queer and TGNCI athletes have long competed for our colleges and country, while simultaneously being forced into the shadows. The sports world is hyper-gendered, inherently transphobic, and protective of heteronormative stereotypes, often preventing Black queer and TGNCI people from expressing their full identities, finding joy, and enjoying social mobility.
Although we are seeing more representation in the games this year, the latest (and historical) anti-Black policies that are excluding Black women from participating mean we have a long way to go. Nationwide, there have been more transphobic pieces of legislation introduced in 2021 than any other year, including at least 30 bills in Texas that would prohibit transgender youth from accessing essential, age-appropriate health care.

---

First, text PROTECT to 90975 + reply CALL to hear our short script and be connected with your state rep. Ask how they plan to support Black trans folks.
Next, visit the Vision for Black Lives to learn more about M4BL's vision for a future that celebrates and defends Black queer and TGNCI folks.

---

In recent years, the recognition of the life's work of our beloved Marsha "Pay It No Mind" Johnson has been important and moving, but it doesn't come without complicated feelings.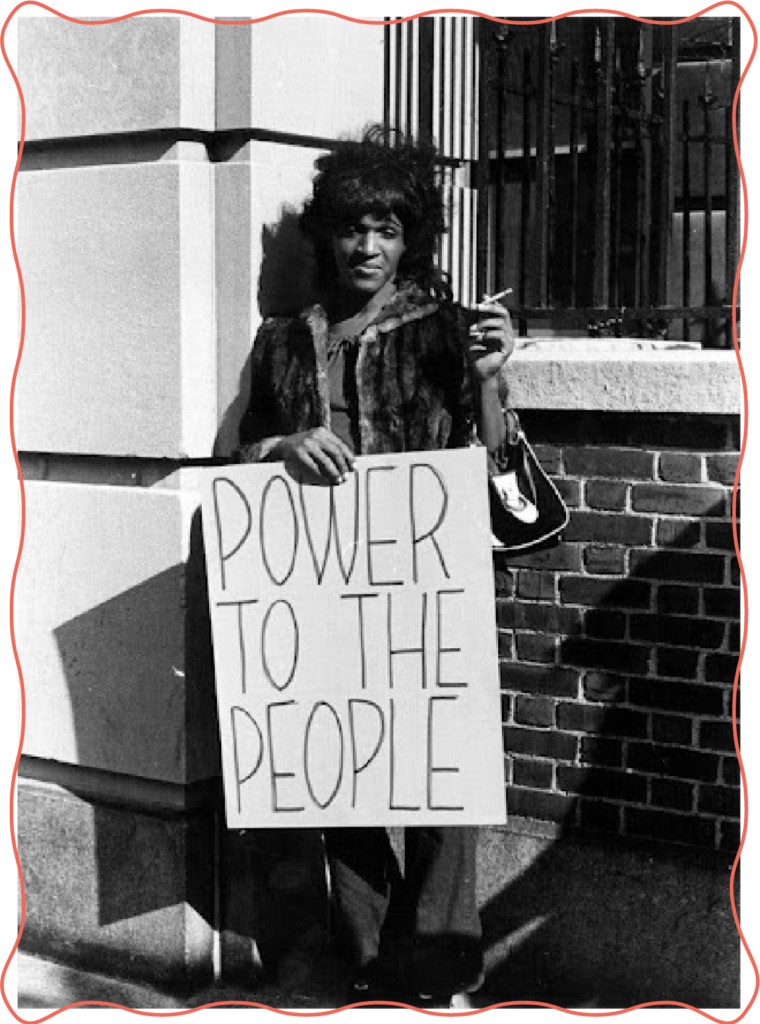 Marsha's untimely and suspicious death is a symbol of the ways in which our country has failed some of its most important and impactful Black trans leaders. Marsha Johnson deserved more. At the very least, she deserved a longer life, health care, resources, and to be protected. We all do. On Tuesday, August 24, we celebrated what would have been Marsha's 76th birthday, and imagined what it would've been like to have seen her thrive and grow old. In her honor, we hosted a virtual event that opened with a screening of Happy Birthday, Marsha!, the critically acclaimed short film by Tourmaline and Sasha Wortzel. Followed by a discussion about Marsha's life and legacy, the violent erasure of queer history, the harm that institutional and patriarchal violence enacts on Black trans lives, and our vision for a safer and more just future for us all.
This conversation featured some of today's most brilliant queer and TGNCI activists, a perfomance, and a call to action in the fight for the liberation of all Black lives. In case you missed it, watch it here!

---


We continue the Black August legacy by amplifying our history of resistance. Throughout history, our queer, TGNCI family have been at the forefront of our movements, fighting for the liberation of all Black people, yet they have been consistently silenced through extreme violence by our carceral system.
Black queer and TGNCI people already have higher interactions with law enforcement due to biases. The likelihood of incarceration increases during political resistance and uprisings. The increased risk of violence against Black queer and TGNCI folks is alarming: from intake to time spent serving sentences. Black queer and TGNCI people are more likely to be misgendered throughout an already-harrowing experience, and they face both physical and sexual assault. Violence against Black queer and TGNCI folks in prisons is also more likely to be fatal.
Nationwide, there have been more transphobic pieces of legislation introduced in 2021 than any other year. More than ever, our family needs us to get involved.
Text PROTECT to 90975 + reply CALL to hear our short script and be connected with your state rep. Ask how they plan to support Black queer and TGNCI folks.

---

This month, we want to uplift our folks at Black Feminist Future, founded by Paris Hatcher. Black Feminist Future is an initiative informed by the legacy of Black feminist organizing; grounded in the current pulse of movements; and located at the emergent need to amplify the power of black feminist leaders, organizations, and movements for the 21st century.
In the tradition of Sojourner Truth, Audre Lorde, and current-day Black feminist leaders and freedom movements, Black Feminist Future invites all Black people to JUBILEE, a homecoming to revere and be inspired by Black feminisms—a blueprint for our collective liberation.
AUGUST 28, 2021

---

This is What We Are Vibin' To this month! Check out these dope queer and TGNCI folks from our community who are doing amazing things.
Hearing directly from trans folks is integral to our collective healing. Imara Jones (one of our panelists for Remembering Marsha) is the host and creator of the Trans Lash podcast.
LISTEN HERE and get your life!
We love Mykki Blanco's new album, specifically the song "It's Not My Choice."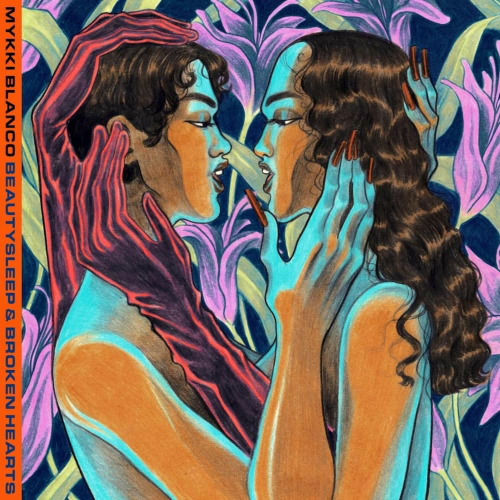 We have been stanning over Lil Nas X's new video, "Industry Baby," binging Legendary (HBO Max), and crying over the end of Pose.
Check out one of our favorite LGBTQI poets, T'ai Freedom Ford, and her book How to Get Over.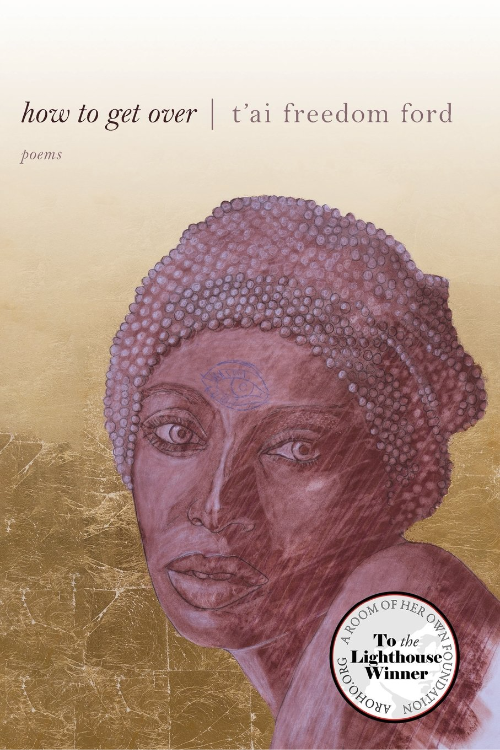 ---
What have you been vibin' to this month? Let us know which Black TGNCIQ artists, books, movies, shows, etc., you have been feeling this month! We might feature them in future issues and credit you!