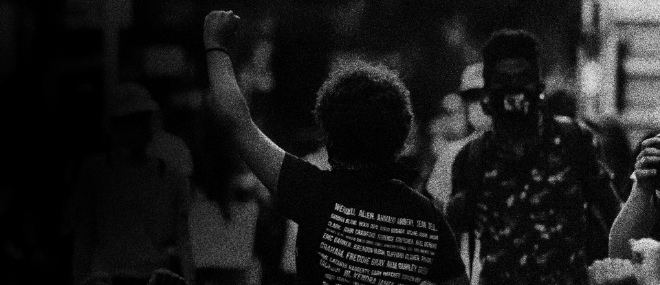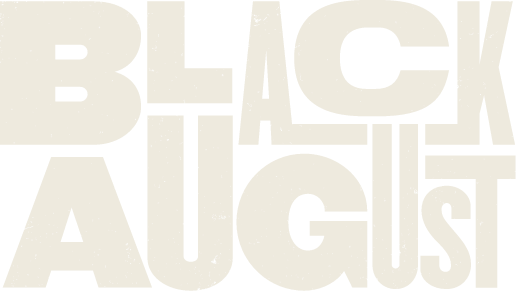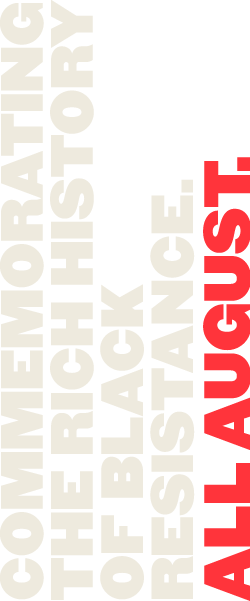 Black August is an acknowledgment and commemoration of the countless organizers, activists, and freedom fighters who sacrificed their freedom and lives in the struggle for Black liberation.
Black August takes place during the month of August, and was started in California prisons in the 1970s by Black freedom fighters who wanted to honor the lives and deaths of Black political prisoners killed by the state, bring awareness to prison conditions, and to honor the radical tradition of Black resistance against anti-Black state violence and systemic oppression.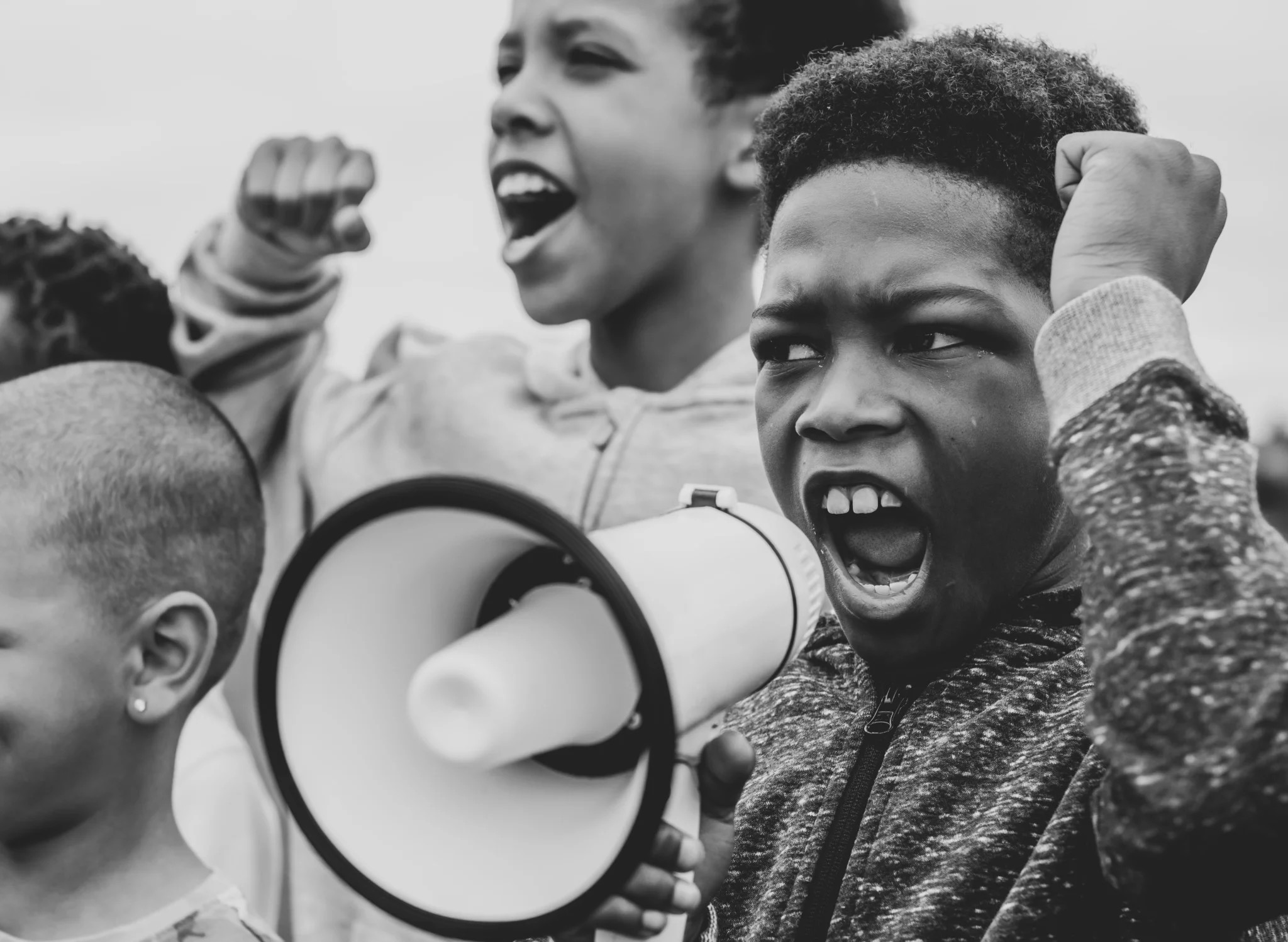 245 Year Project
Building Black power in the United States is a long-term project—245 years to date. From enslaved Africans to today's Black organizers in defense of Black lives, Black people have faithfully organized and challenged white supremacists' conditions of domination and assimilation. In doing so, we advance our efforts toward liberation and self-determination for Black communities. And, we lose folks along the way. Countless named and unnamed freedom fighters have been murdered, exiled, or unjustly persecuted by the state for their beliefs and disappeared into cages, never to be seen again. We honor their sacrifices and express appreciation for their contributions.
Here is an excerpt about the origins of Black August from Mama Ayaana, Co-Founder of the Oakland Chapter of the Malcolm X Grassroots Movement (MXGM).
"
In August 1979, the first official Black August took place. The brothers and political family members who participated in the collective-founding of Black August wore black armbands on their left arm and studied revolutionary works, particularly those of Comrade George Jackson, many participated in the fasting for Ramadan. During the month of August, the brothers did not listen to the radio or watch television, additionally, they didn't eat or drink anything from sun-up to sundown; and loud and boastful behavior was not allowed. Support for the prison's canteen was also disavowed. The use of drugs and alcoholic beverages was prohibited, and the brothers held daily exercises to sharpen their minds, bodies, and spirits in honor of the collective principles of self-sacrifice, inner fortitude and revolutionary discipline needed to advance the New Afrikan struggle for self-determination and freedom. Black August therefore became a commemorative time for us to embrace the principles of communion, unity, self-sacrifice, political education, physical training and determined resistance. A select few community members joined in solidarity."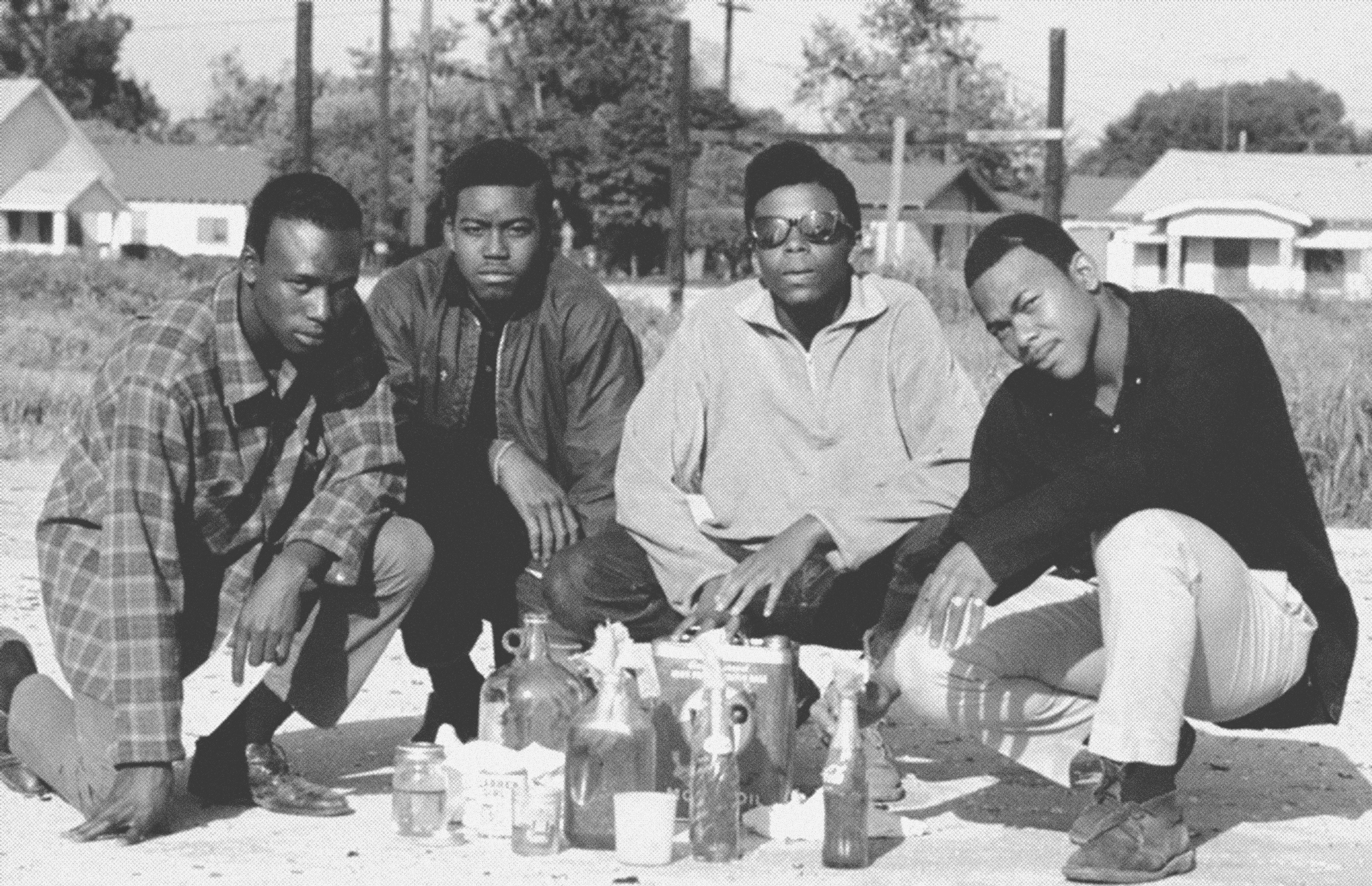 August is a
Special Month
August is a special month for Black power building. Revolutionary moments such as the Watts Uprising, Haitian Revolution, Nat Turner Rebellion, Fugitive Slave Law Convention, and March on Washington all happened in August. Additionally, many of our revolutionaries, such as Marcus Garvey, Marsha P. Johnson, and Fred Hampton, were born in August.
More than fifty years after the first Black August, groups like MXGM and New Afrikan Independence Movement continue the Black August legacy of commemoration by amplifying our history of resistance and creating spaces for Black people to come together in community and honor the legacies of freedom fighters who languish in cages or have been killed by the state.
Historically, women political prisoners haven't received as much support or media attention—to say nothing of the insufficiency of attention paid to TGNIC political prisoners—and that needs to change.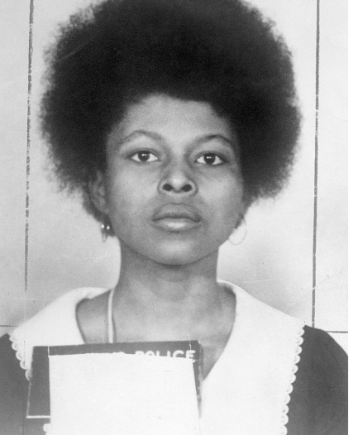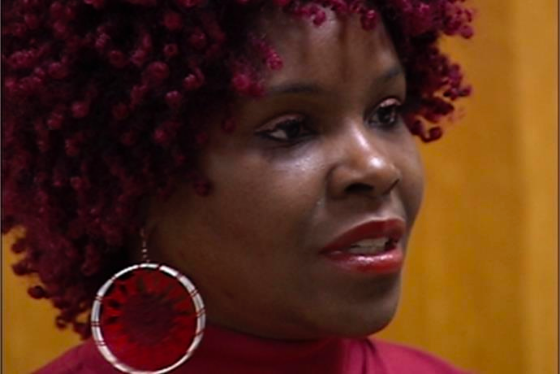 We cannot forget former political prisoners such as the women of the Move 9 or currently incarcerated political prisoners like the Rev. Joy Powell or those who face pending charges such as Tiana Arata. We know that women are more likely to face harassment, sexual violence and other harrowing conditions in prison.
The organizing and thinking of queer and trans Black women in particular— who are essential to the movement for Black liberation and have been since the beginning—cannot be erased or ignored.
Black TGNCI prisoners have higher interactions with law enforcement due to biases, which increases during political resistance. When incarcerated, TGNCI people faced increased risk of violence including: misgendering upon intake and sentencing a variety of types of assault. Violence against TGNCI people in prisons is also more likely to be fatal.
Today, organizers and activists face increasing surveillance, harassment, and prosecution. Just last year more than 300 activists across the country were targeted by the Trump administration and unjustly indicted on federal charges.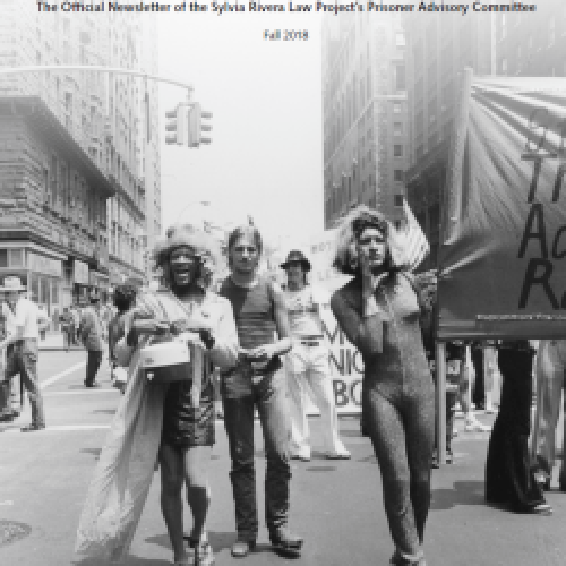 Every Black August we honor freedom fighters and political prisoners who put their lives on the line, risking social and economic security to defend the self-determination of Black communities.


To build power we must organize and rise up in defense of Black lives.
Here is how you can commemorate
Black August with us:
2
Write or visit political prisoners and fundraise on their behalf
BNC Convention 2020
On August 28, 2020, the Electoral Justice Project of the Movement for Black Lives hosted the live broadcast of the 2020 Black National Convention (BNC). The BNC channeled the energy from the streets into a virtual experience for hundreds of thousands of Black people and our allies to build Black political power and make a plan to shape an unapologetic Black national agenda. The multi-hour virtual broadcast was packed with energy, celebration, education, electoral justice, and a bold vision for Black lives leading into the biggest election of our time. This Black August segment with former Black Panther and political prisoner Sekou Adbullah Odinga is well worth watching to learn about what a political prisoner is and the importance of Black August.
Black August Hip Hop Concert
The Black August Hip-Hop Project is a celebration of Hip-Hop and our freedom fighters. It is a global event that was produced in NYC, Cuba & South Africa between the years 1998 – 2010. The project raised thousands of dollars for US Political Prisoners, but more importantly utilized Hip-Hop culture at its purest form to raise the Hip-Hop generation's consciousness and awareness about the existence of political prisoners in the United States as well as the liberation movement they championed. Last year we went virtual. Watch our Sizzle Reel from Black August 2020.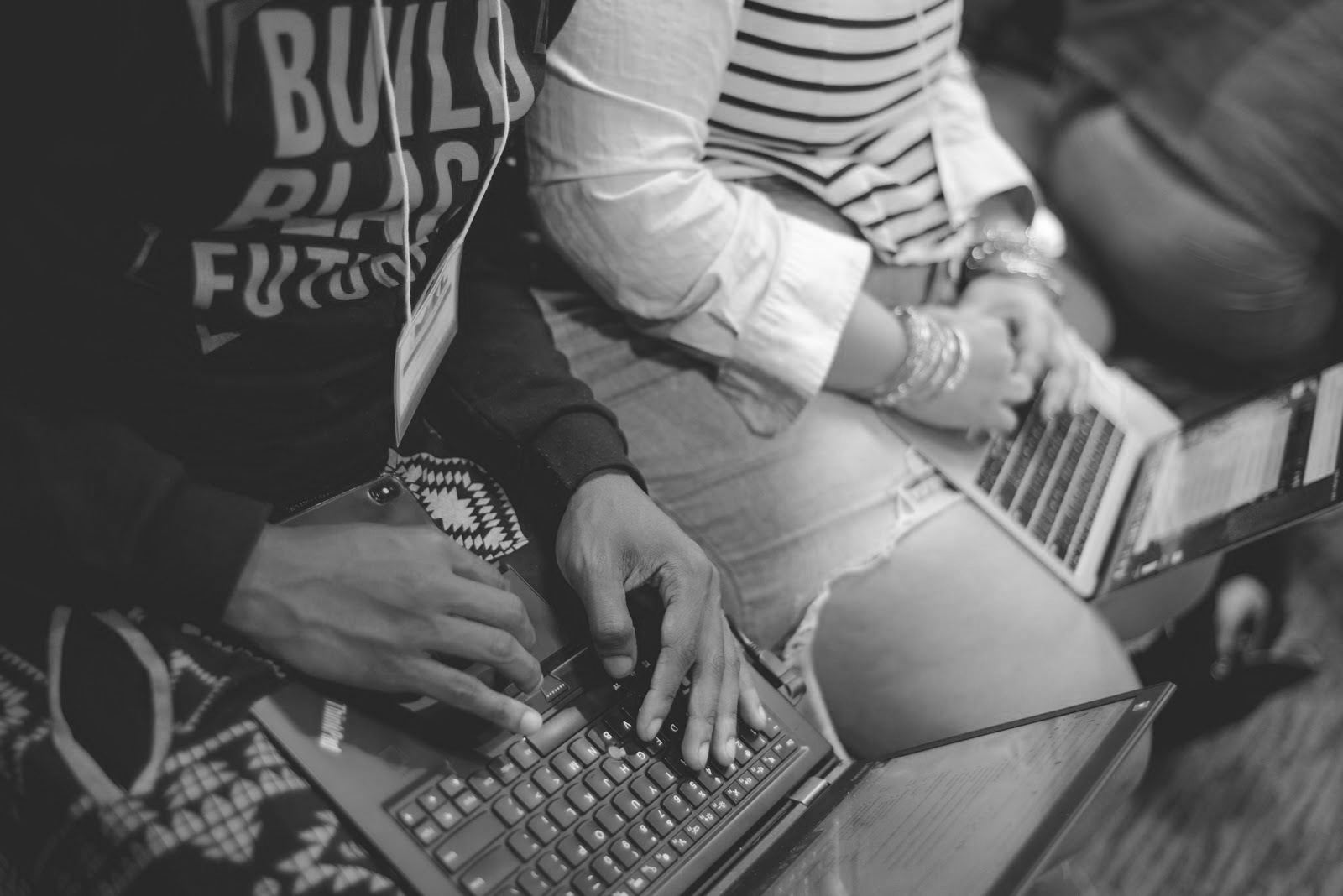 DONATE
If you are called to join us, have an opportunity for aligned funding streams, or wish to make a personal gift, please contact development@m4bl.org to connect.

The Movement for Black Lives is a fiscally sponsored 501c3 at The Common Counsel Foundation.