Peace, family! Welcome to The Tea! This is our last issue for 2021. (Don't miss us too much.) We will be back with another issue at the top of the year. Thanks for reading, sharing, and offering us your feedback. We appreciate you!
As always, this month has been eventful in the Black queer and TGNCI (transgender, gender-nonconforming, and intersex) community. We've been making our leadership known, organizing in the streets to defund police departments and invest in public safety that works, protesting mega-media companies to demand that we be treated with respect, and so much more.
As the end of the year approaches and we head into the holiday season, we're reminded that this can be a fraught time for TGNCI and queer folks. In this last issue of the year, we have some tips for how to navigate what can often be a complex time with our families. We are also lifting up International Transgender Day of Remembrance, recapping our latest virtual event about Black queer and trans land liberation, and talking about youth houselessness in our communities. And you know we are rounding out the newsletter with What We Are Vibin' To this month. Thanks for reading!

---

Each year on November 20, we pause to remember the transgender, nonbinary, gender-nonconforming, and intersex people who have been killed or who died at the hands of transphobia. This year, 45 TGNCI people have been killed or died, making this the deadliest year on record. Most were Black and Latine and died violent deaths. Given that so much of the violence that happens in our communities goes unreported, it's likely these numbers are much higher.
We remember to educate people and guarantee that every generation grasps how the systematic dehumanization—the act of widely rejecting a group as fully human to justify brutality against them—of TGNCI people leads to extreme, avoidable suffering.
We remember to scrutinize, understand, and render powerless the extreme human beliefs, and behaviors that lead to othering—claiming some people "don't fit" (fit into what?!)—, exclusion, and the treatment of TGNCI people as subhuman.
We remember to reestablish human dignity where it was violently stripped away, because even acknowledging violence against TGNCI people humanizes in a way that rejects patriarchy.
We remember and retell stories of how, when TGNCI people simply decide to be their authentic selves—an act of self-love and preservation—and not assimilate, it leads to violence, state intervention, forced conformity, retribution, punishment, imprisonment, and death.
We remember to proliferate a truer reality about the inherent value, humanity, and love of TGNCI communities.
TDOR is important in that it gives us another opportunity to change our behavior and act on our beliefs. But on their own, remembrance days can be a symbolic distraction and do little to end the dehumanization, humiliation, erasure, and suffering of TGNCI people.
Here are four actions you can take this TDOR to work toward abolishing transphobia:
Destroy your inner transphobe: Transphobia is a tactic used to uphold patriarchy—a system of domination by which the wealthy, white, male ruling class has authority over everyone else—that violently enforces gender norms and regulates our lives and behavior through legislation and social stigma. All of us have the ability to enact patriarchal and transphobic behaviors. Reflect on ways you intentionally or inadvertently reinforce transphobia, and do the work to change.
Call out dehumanization: Violence against TGNCI communities persists because, even if we don't consider ourselves transphobic, we normalize transphobic behavior such as exclusion, othering, and humiliation. When you see something like this happen, intervene by naming that what is happening is dehumanizing.
Organize: Self-reflection and calling out transphobic behavior are important, and today and every day, our mandate is to organize! Help us build enough people and political power to have the governing and distributive authority to create, shape, influence, and set political agendas; create viable alternatives to harmful institutions such as the police; significantly mitigate harm to our communities; and strengthen our political, economic, and cultural power.
Donate to a Black-led TGNCI organization: Black-led TGNCI organizations need resources and infrastructure to abolish old systems and build new ones. Become a recurring donor to a Black-led TGNCI formation like Black LGBTQIA + Migrant Project,Black Feminist Future, and The Transgender District.
Join us in creating the Black queer and TGNCI future we all deserve.
Text PROTECT to 90975 to stay plugged into our plan for
Black queer and TGNCI liberation.

---

Although places like Texas have pushed anti-trans legislation this year, hundreds of LGBTQIA+ folks understood the assignment and made history by running for office. The LGBTQ Victory Fund reported that at least 410 LGBTQIA+ candidates ran for office in 2021.
At least "36% of this year's LGBTQ candidates identify themselves as people of color", the report said, "compared with 32% in 2019 . . . the most diverse group of LGBTQ candidates in history." This is likely in direct response to the record number of transphobic legislation introduced this year.
According to the report, the states that have introduced transphobic legislation have experienced more homicides of transgender people.
It's possible that with more representation in political office, we can begin to change the electoral legislative landscape and increase protections for LGBTQIA+ folks, instead of rolling them back. Learn more about LGBTQIA+ candidates and elected officials in your area here. #weoutchea

---

A Virtual Event About Land Space Liberation Ecology With Black Trans Media
Yesterday, on November 19, in commemoration of International Transgender Day of Remembrance, we teamed up with our comrades at Black Trans Media to bring together a group of queer and trans movement-makers who are reclaiming land and building power for Black queer and TGNCI people.
The event considered the question: "As more and more of our people reclaim the land, how are we nourishing the connections that heal our communities? What does the ecology of Black liberation feel, taste, and look like?" If you missed it, check it out to learn how the panelists drew connections between Black liberation and Indigenous sovereignty, and how that leads to environmental justice and queer and trans liberation.
The panel was moderated by Sasha Alexander of Black Trans Media and featured Chino Hardin from Nu Legacy and the Center For NuLeadership; B. Cole, founder of Brioxy; and Brayland Brown, the co-director and co-founder of The Smile Trust.
Watch today, and stay connected to M4BL's climate work by checking out the Red, Black, and Green New Deal, which is our environmental initiative that puts Black liberation at the center of the global climate struggle and addresses the impact of climate change and environmental racism on Black communities.

---

The holiday season is supposed to be a time filled with cheer, rest, good food, and reconnecting with ourselves, family, and friends. For so many Black queer and TGNCI folks, the holiday season is a stark and harsh reminder that we aren't accepted. For many of us, our family isn't a safe space.
Here are a few tips for Black queer and TGNCI folks to move through the holiday season feeling whole, affirmed, and loved in the ways we all deserve.
Don't go if you don't want to. Spending time alone or with your chosen family is totally valid. If it's feeling like it will take a toll on your mental health to go somewhere that feels bad over the holidays, or if you don't have family, consider being with chosen family and close friends instead. You don't owe anyone anything.
Make a self-care plan. If you're visiting a place that has not typically been a safe space for you, make sure you have a self-care plan leading up to the time spent, during and afterwards. Write it down on your phone and share it with a friend to help hold yourself accountable. A plan could include deciding what conversations you want to engage in and which ones to walk away from, or making an appointment for a massage or manicure before or after.
Prepare an affirmation. So many of our family members don't understand who we are and sometimes—even unintentionally—minimize our experience and identities. Come up with a simple affirmation to repeat to yourself when things like this happen. For example, "I am valid," or "I deserve a life filled with love," or "I am on purpose." Affirmations strengthen our self-worth and confidence in the face of negativity and harm.
Talk back. We know we are conditioned not to "talk back" to our elders or family, but if someone disrespects you, it's always OK to stand up for yourself. Ain't nothing wrong with a good clap back!
Set firm boundaries. Remember what you are willing to accept and what you aren't. When your boundaries are pushed, stand firm, reiterate, and take action.
Take time to be alone. Make a plan to remove yourself from the group and recharge whenever you need to. *Pro Tip: Take refuge at the kiddie table!*
Reach out! Text friends if you need extra support. Sometimes, you need to phone a friend to ground yourself in who you are. You have support, and you don't have to go in alone. Text someone if you are having a hard time.
Log in to your social media! Our community goes in on holidays via social media. Log on to find community quickly. You'll likely resonate with folks' experiences and find validation along the way, and at the very least, some good laughs!
Have an exit plan. Make sure you have a way out in case you need to remove yourself more permanently from the gathering. In case things get too overwhelming, having this plan ahead of time could be clutch.
Plan something nice for yourself after the holidays. Self-care after the holidays may look like rest, reconnecting with friends, journaling, extra therapy, medicinal support, and more. Do what you need to do for you afterwards, so that you can heal and rejuvenate.
We hope these tips are helpful! Have more #queerholidaytips? Send us your thoughts on Twitter using the #queerholidaytips hashtag.
Sources: The Trevor Project, Queer Theology

---

According to a study from Lesley University, 1 in 4 youth are forced to become houseless after coming out to their families. The True Colors Fund, a nonprofit organization working to end houselessness in the LGBTQIA+ community, reported that at least 1.6 million youth are houseless each year and up to 40 percent of them identify as LGBTQIA+. Because LGBTQIA+ youth represent only 7 percent of the total youth population, there is a staggering disproportion of houselessness among our communities. It's even more alarming to consider that the National Alliance to End Homelessness reports that houseless youth are disproportionately Black or Indigenous and are often from lower-income communities.
This holiday season, as we prioritize rest and spending time with our loved ones, we must take action against the homophobia, transphobia, economic extraction, and other disparities that lead queer and TGNCI youth to live on the streets, be placed in homes or shelters that aren't safe for them, or be emancipated from receiving care after 18 years old, with no further support.
Organizations to end youth houselessness are all over the country, but the true path to prevention starts in our homes. Supporting young folks' decisions to come into their true identity means accepting their realities as they describe them; acknowledging that they have agency and awareness of self, even at a young age; and leading with love, acceptance, openness, and deep listening. Eliminating transphobia and homophobia in our families will take a village, some uncomfortable conversations, meaningful legislation, and firm boundaries.
Join us in preventing LGBTQIA+ houselessness before it starts.
Text PROTECT at 90975 to stay in solidarity with the queer and
TGNCI community and save Black queer futures.

---

This is What We Are Vibin' To this month! Check out these dope queer and TGNCI folks from our community doing amazing things.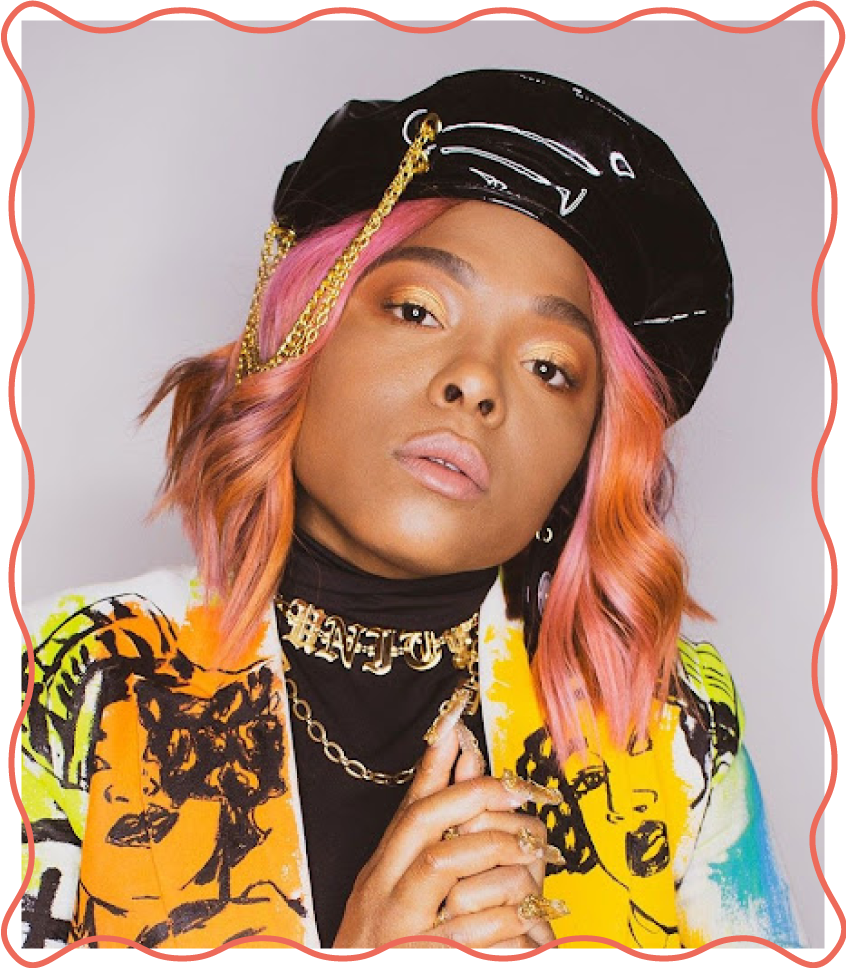 TT The Artist is a LA–based artist who is shutting shit down and taking names. She is a writer, producer, rapper, painter, and the list goes on. She has credited much of her influence to the city of Baltimore and in 2020 created Dark City Beneath the Beat, a documentary that shed light on what threads the community of Baltimore together. It will make you move, laugh, cry, and have a deeper understanding of the greatness of Baltimore.
Watch a snippet of Dark City Beneath the Beat here. The full documentary is available to stream on Netflix.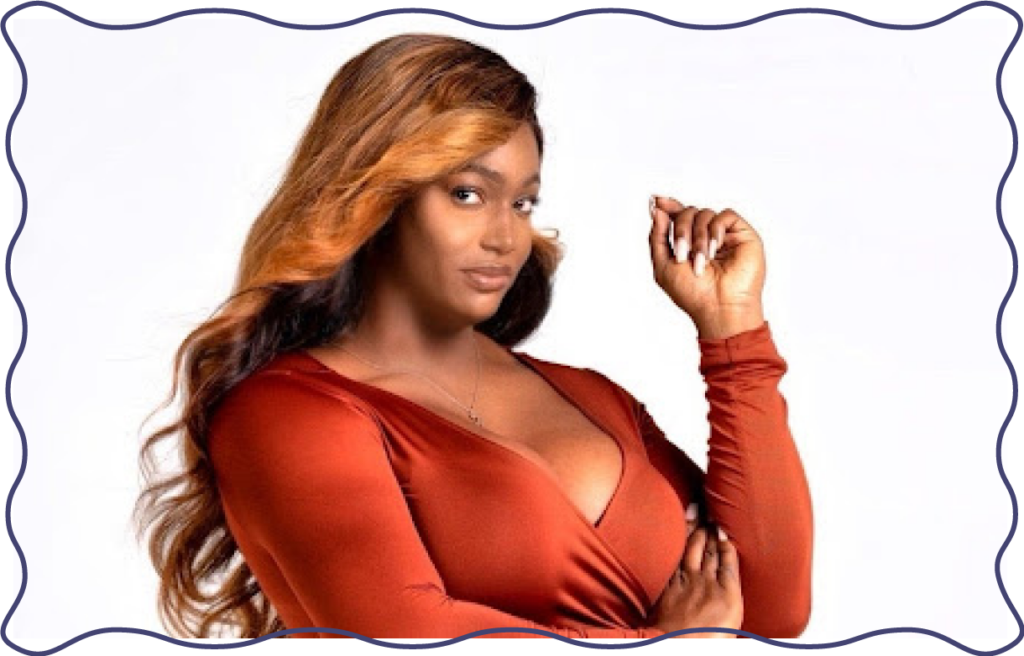 Hope Giselle is a national organizer and trans activist. She recently spoke with Marc Lamont Hill about the lack of understanding of intersectionality, stating "my transness does not erase the fact that my body still shows up Black as well," when discussing the Dave Chappelle Netflix special. In an article she wrote in Essence earlier this year,
"The T Word: Life Through the Lens of the Black Trans Woman," she states: ". . . with a life expectancy of age 35, trans women of color are the most at risk, yet somehow the least understood, funded, and supported subset of our little slice of demographic." She demonstrates the work we must do and how we cannot let the Dave Chappelles of the world get a pass at the expense and harm of Black trans women.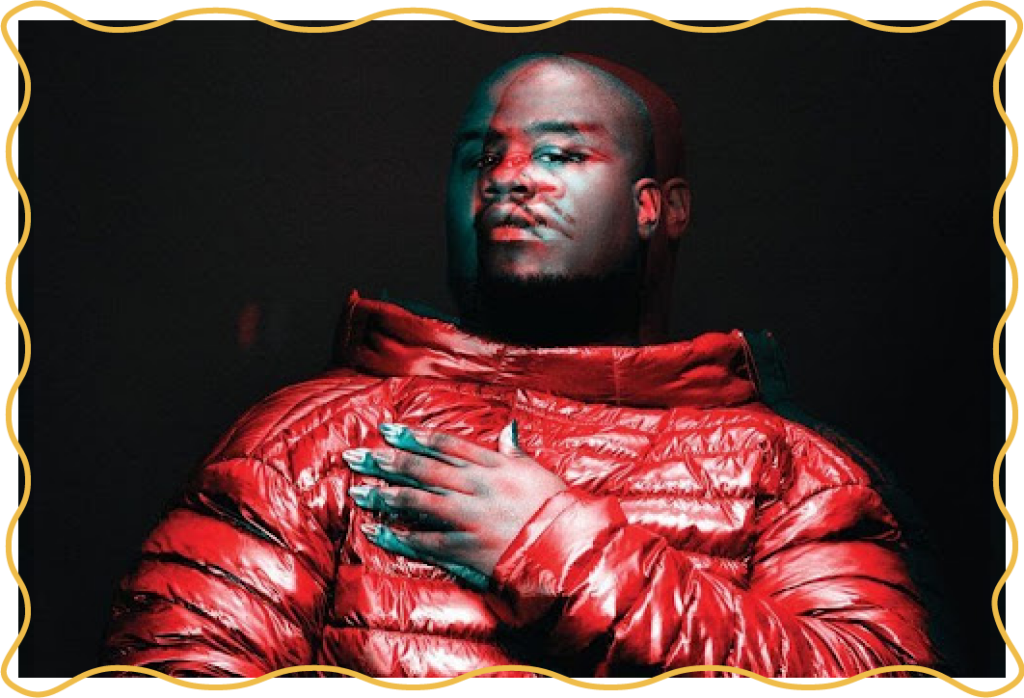 DDm, which stands for Dapper Dan Midas, is a queer Baltimore-based artist who reps for his city. His lyricism—from battle rapping to the studio—is not one to be played with. He is authentically himself, and it shows in his music. Check out this visual "He Say, She Say" from his 2019 album, Beautiful Gowns, and keep up with his current work by following him on Instagram @dapperdanmidas