A SHARED VISION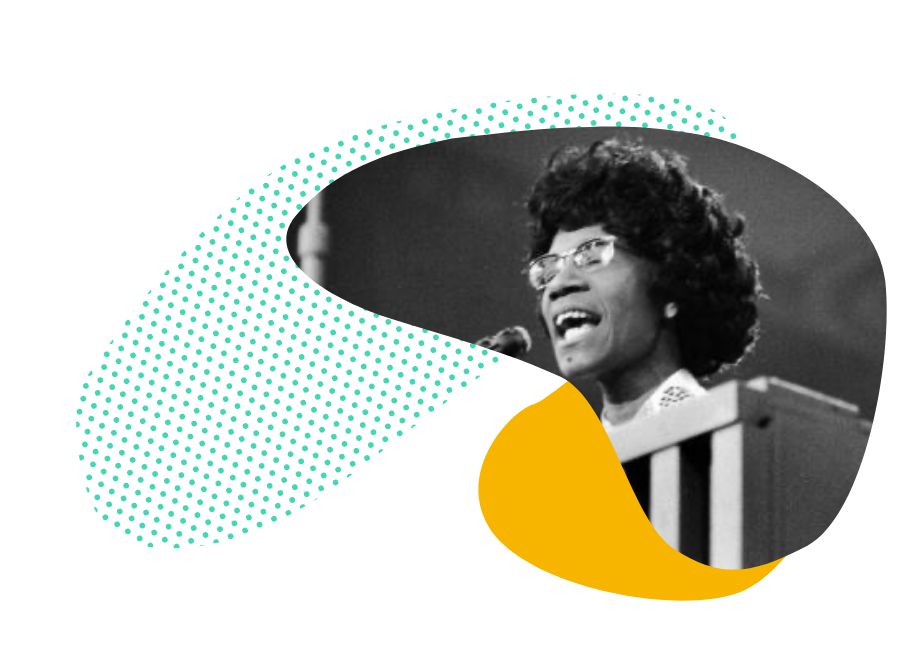 BLACK NATIONAL CONVENTION
We are a collective that centers and is rooted in Black communities. In turn, we recognize a shared struggle with all oppressed peoples—and that collective liberation will be a product of all of our work. It is our hope that by building in solidarity and working together to create and amplify a shared agenda, we can continue to move toward a world in which the full humanity and dignity of all people is recognized.
MOVEMENT FOR BLACK LIVES
In response to the sustained and increasingly visible violence against Black communities in the U.S. and globally, a collective of more than 50 organizations representing thousands of Black people from across the country have come together with renewed energy, strategy, and purpose to articulate a common vision and agenda: the Movement for Black Lives (M4BL).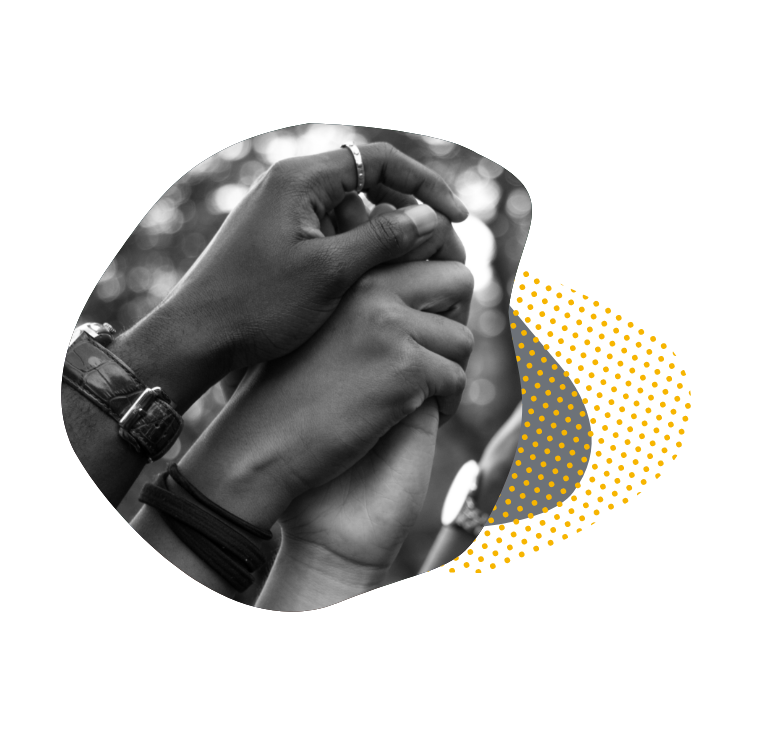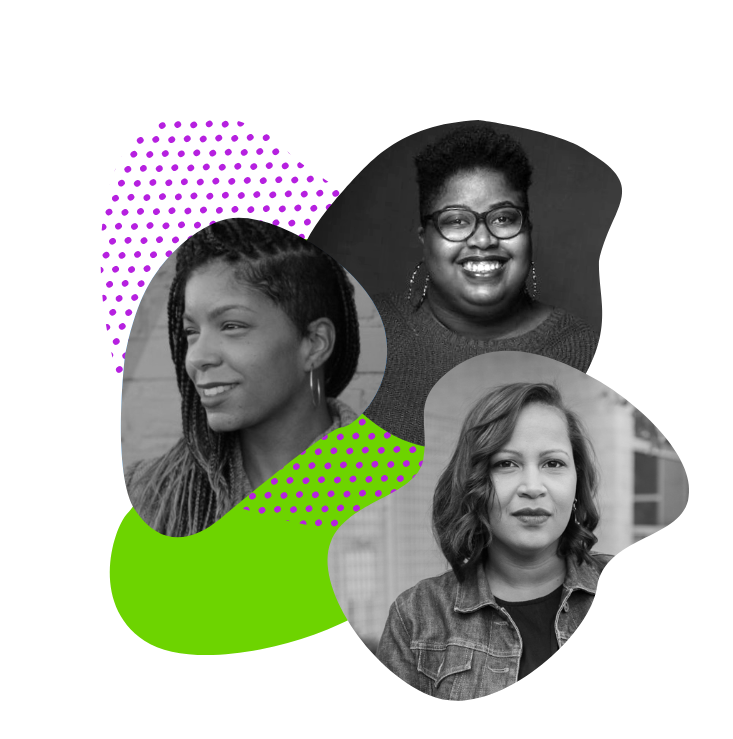 THE ELECTORAL JUSTICE PROJECT
This project of M4BL ensures that millions of Black citizens are able to successfully access and participate in their right to democracy across the United States. The project implements regional interventions and distributes resources to strengthen local power building and address enduring systemic barriers to living in a functioning democracy as Black citizens. We are building a world where Black voters are engaging in meaningful, Black-led civic engagement to ensure the well-being and safety of all Black people.
A COLLECTIVE IMPACT
We will co-author and present the Democratic National Committee and candidates(s) with a list that is inclusive of but not limited to the following issues for immediate response:

RESTORATION OF THE
VOTING RIGHTS ACT

IMMEDIATE
DEMILITARIZATION AND AN
END TO PRIVATIZATION OF
POLICE AND JAILS

ENDING ALL
CRIMINALIZATION OF
BLACK POLITICAL ACTIVITY

UNIVERSAL HEALTH CARE

ABOLITION OF THE
ELECTORAL COLLEGE

BREAKING UP LARGE BANKS
AND CORPORATIONS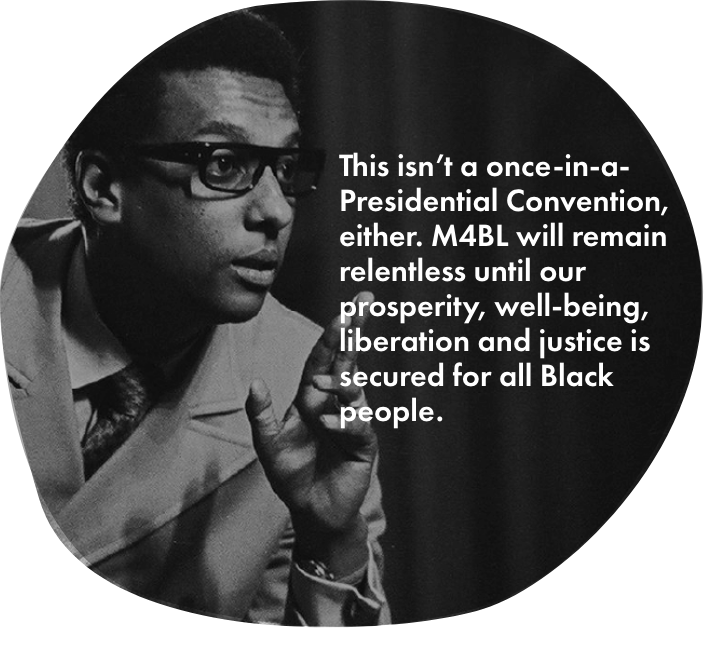 Our time together at the BNC will also consist of work sessions in service of local and regional power building, sharing interventions and civic-engagement strategies, and ultimately demonstrating how we can build a Black political home for the movement. This includes meeting the policy demands in our Vision for Black Lives—not just using the language to score strategy points when in front of certain audiences or when it's politically convenient.