WHO WE ARE
Since our founding in 2014, M4BL has successfully built significant cultural power; catalyzed growing opposition to white supremacy, patriarchy, militarism, and anti-Black racism; popularized intersectional Black feminism and the significance of anti-Black racism, Black spaces, and Black organizing.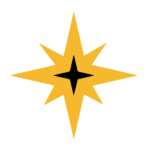 In response to the sustained and increasingly visible violence against Black communities in the U.S. and Globally, a collective of more than 100 organizations representing thousands of Black people from across the country have come together with renewed energy, strategy and purpose to articulate a common vision and agenda: The Movement for Black Lives (M4BL).
We are a collective that centers and is rooted in Black communities, in turn we recognize a shared struggle with all oppressed peoples; and that collective liberation will be a product of all of our work. It is our hope that by working together to create and amplify a shared agenda, building in solidarity, that we can continue to move towards a world in which the full humanity and dignity of all people is recognized.
M4BL is doubling down on our visionary efforts and solution based approach that positions Black governance and communities to scale at the centre of our interventions in the pursuit of the following:
Create, shape, influence and set agendas in key locales with the highest levels of systemic harm.
Create viable alternatives to harmful institutions by strengthening and building Black-led governance and securing progressive leadership and transformative policy.
Significantly mitigating anticipated harm to our people and other frontline communities at the hands of both state & non-state actors.
Strengthen our power in forms that are measurable, meaningful, self-sustaining, relational (not reactionary), sustainable and long-term.
Fight white nationalism, white supremacy, and neo-liberalism from gaining and maintaining governing power on a local and national scale.